WON'T YOU BE OUR NEIGHBOUR
Toronto is a city of neighbourhoods.  Let's explore our areas like a local with neighbourhood guides and statistics to introduce you to the area.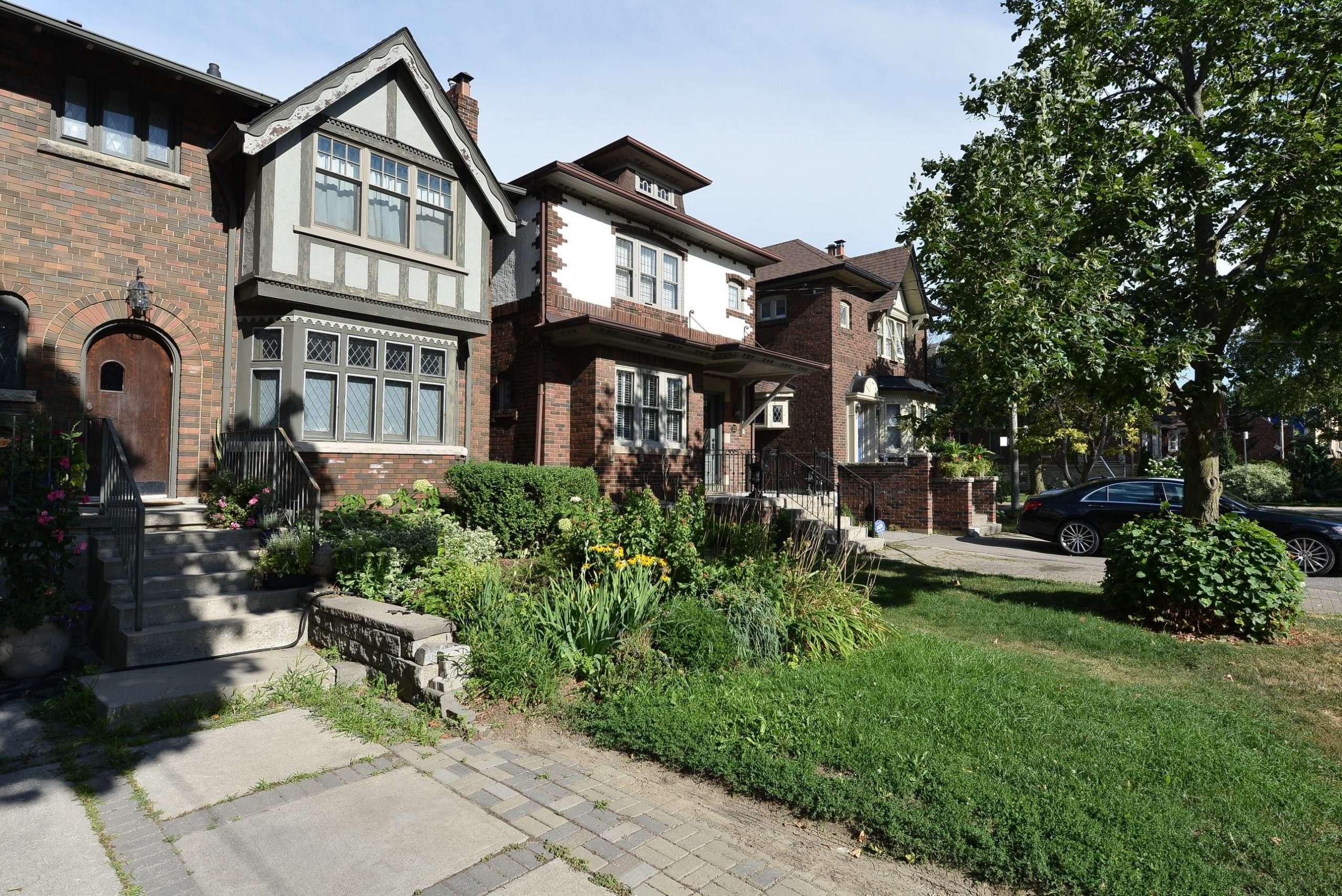 This tight-knit community is home to affluent young Toronto families who have settled into detached, two-storey and bungalow homes. Situated between North Toronto and Forest Hill, this family-friendly area may not get as much buzz as other affluent neighbourhoods in Toronto, but it's still a much sought-after neighbourhood by families looking for a safe, family-friendly area.
Bedford Park is a beautiful neighbourhood in uptown Toronto. It's known as a family-oriented neighbourhood with quiet streets, mature trees, excellent schools, and parks. Bedford Park is within close proximity to highway 401 and the Lawrence subway station. These features attract young professionals and their families to the neighbourhood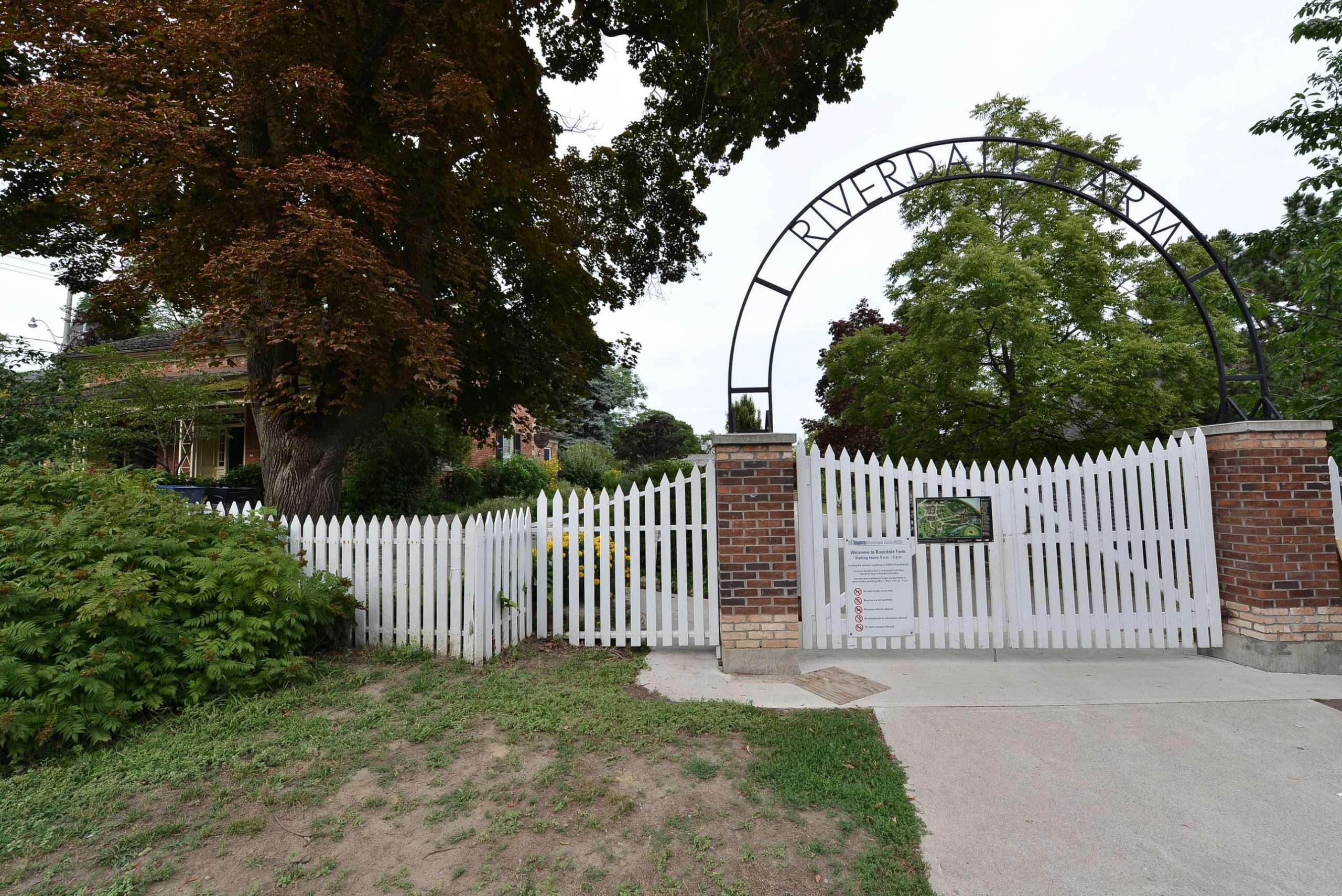 This well-known enclave, full of restored Victorian homes, has become one of the most sought-after neighbourhoods in Toronto. It's buzzing with coffee-lovers and neighbours who frequent the Riverdale Farmers' Market each Tuesday, from May through October. This trendy area of Toronto is an ideal neighbourhood for those looking for friendly neighbours and a strong sense of community.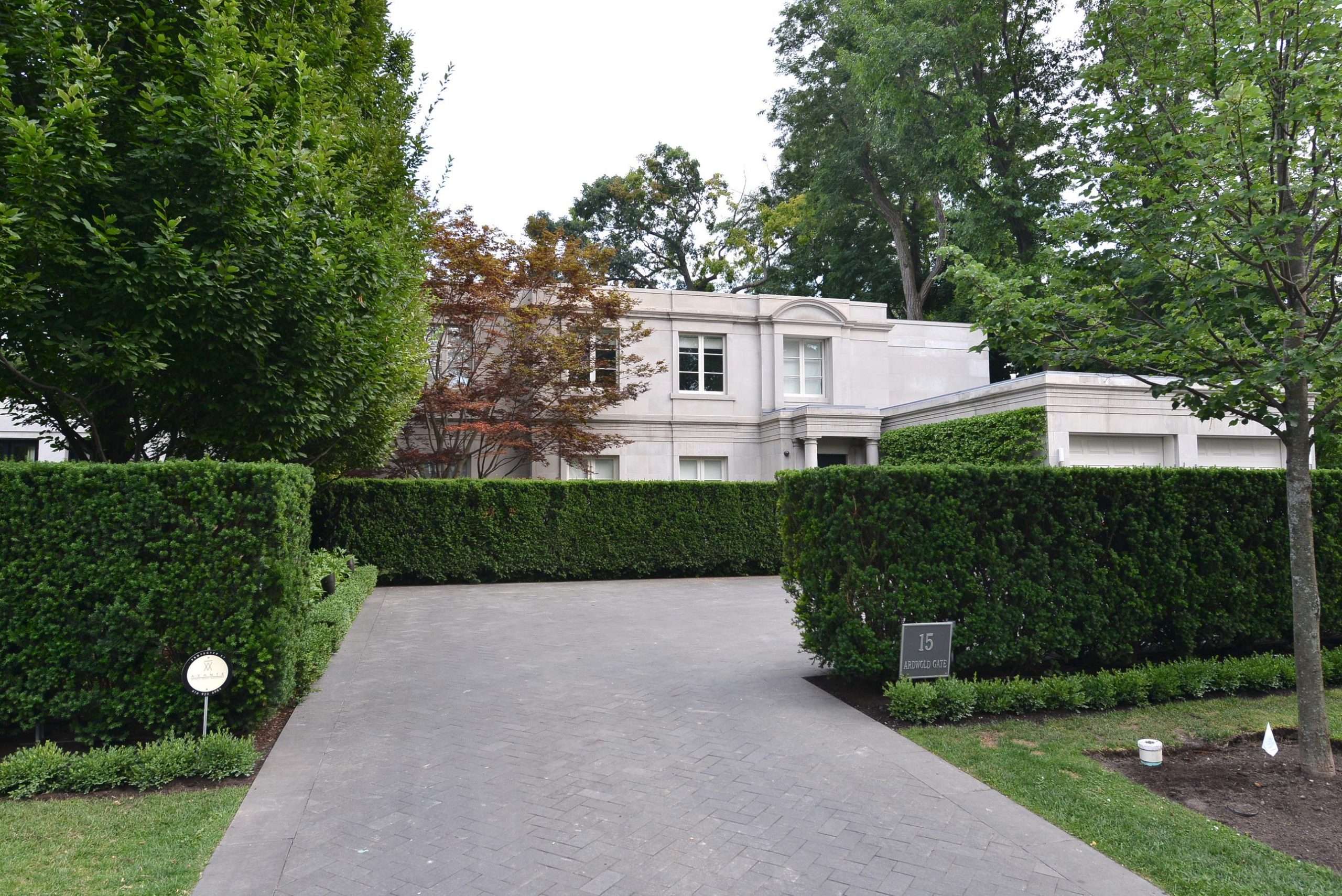 The neighbourhood of Casa Loma is named after the Gothic Revival style mansion, Casa Loma, referred to as Toronto's castle. The neighbourhood is bounded on the north by St. Clair Avenue West, to the east by Spadina Road, to the west by Bathurst Street and to the south by the CP rail tracks.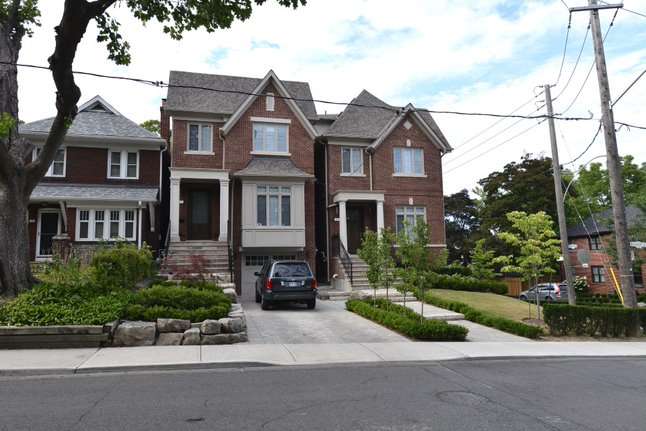 This busy and densely populated neighbourhood is perfect for new families and young couples looking for a place to set down roots. This prime location neighbourhood is ideal for the young couple looking for their first home in midtown Toronto. With the wide selection of homes available in Davisville, there's also a wide range of pricing.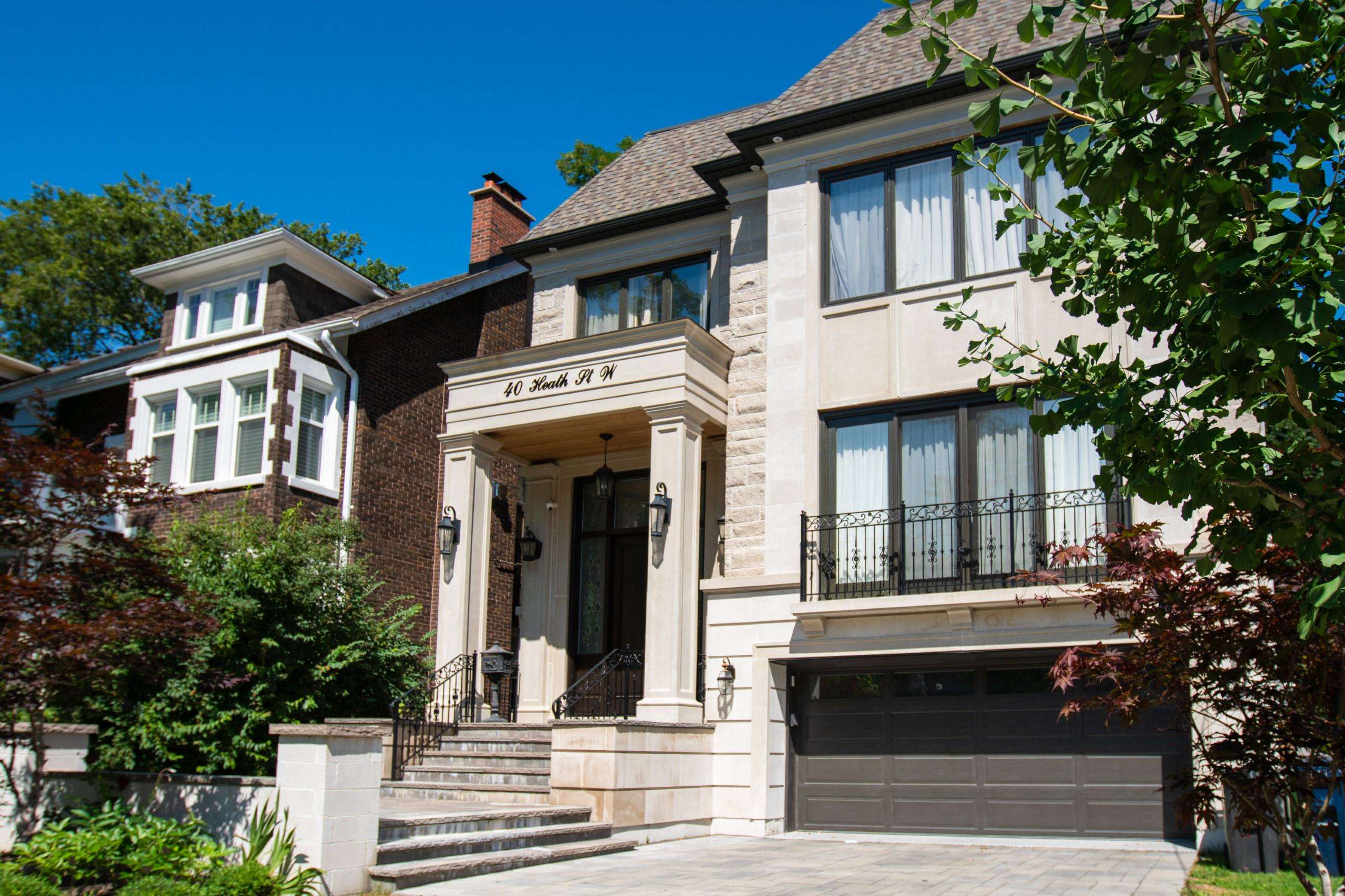 Deer Park neighbourhood is an upscale residential area with a mix of luxury homes and condos. Just a 10-minute drive from the downtown core, Deer Park is located in the bustling area of Yonge and St. Clair and is in close proximity to some of Toronto's most beautiful parks and ravines.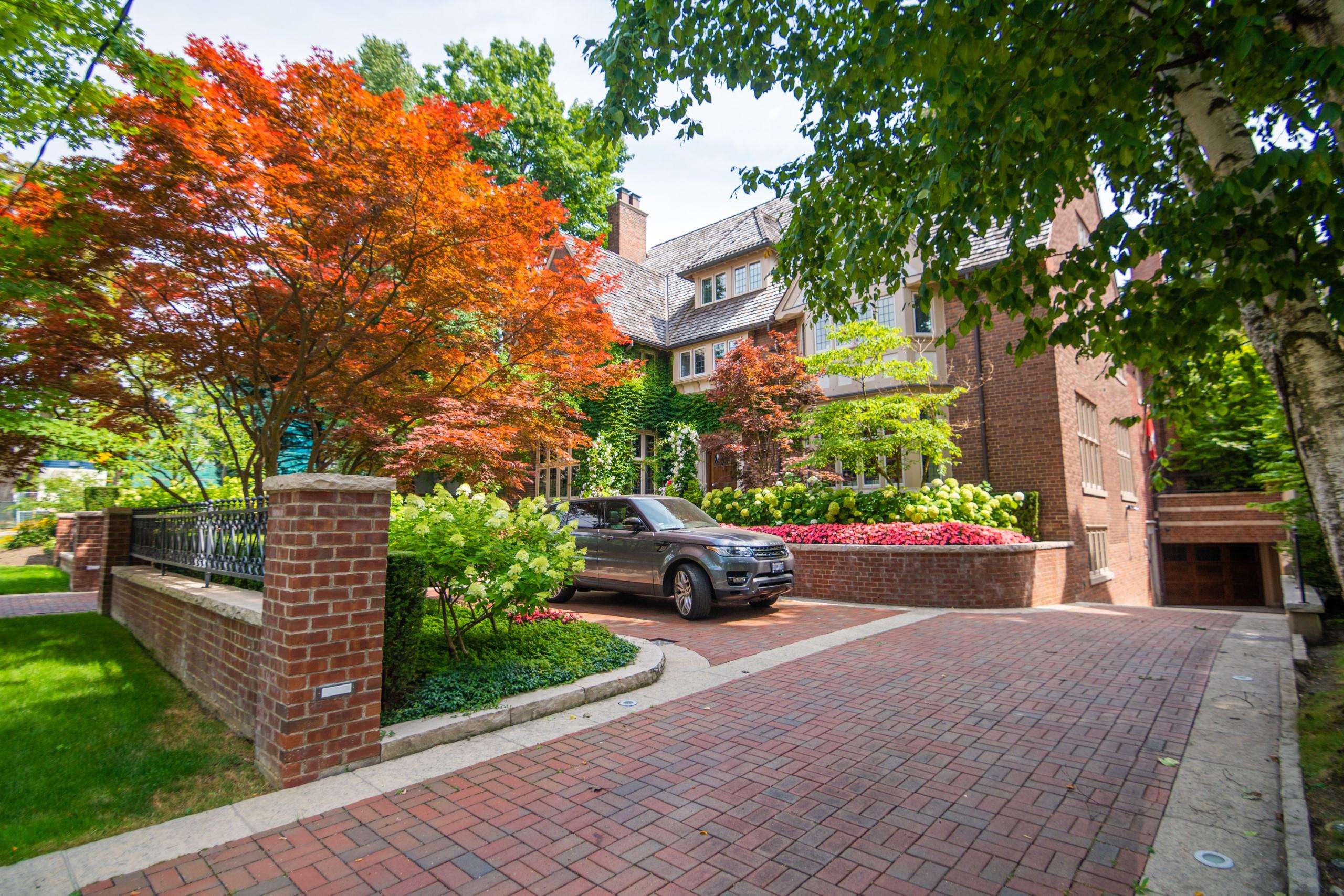 This former village is one of the most affluent neighbourhoods in the city. Populated by successful business owners, and professionals, the prestige of the neighbourhood continues to grow. Forest Hill is centred on the intersection of Spadina Road and Lonsdale Road.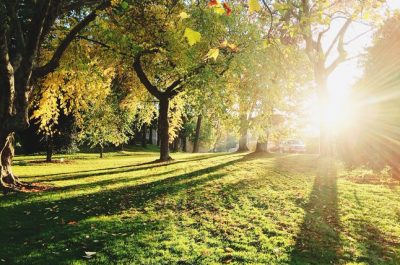 High Park has a diverse housing mix. Families tend to gravitate to the single-family homes of this neighbourhood. There are also a number of rental opportunities. Homes are impressive Victorian, Edwardian and Tudor-style, built mostly in the late 1800s and early 1900s. The distinctive brick homes feature a variety of architectural details that vary from house to house.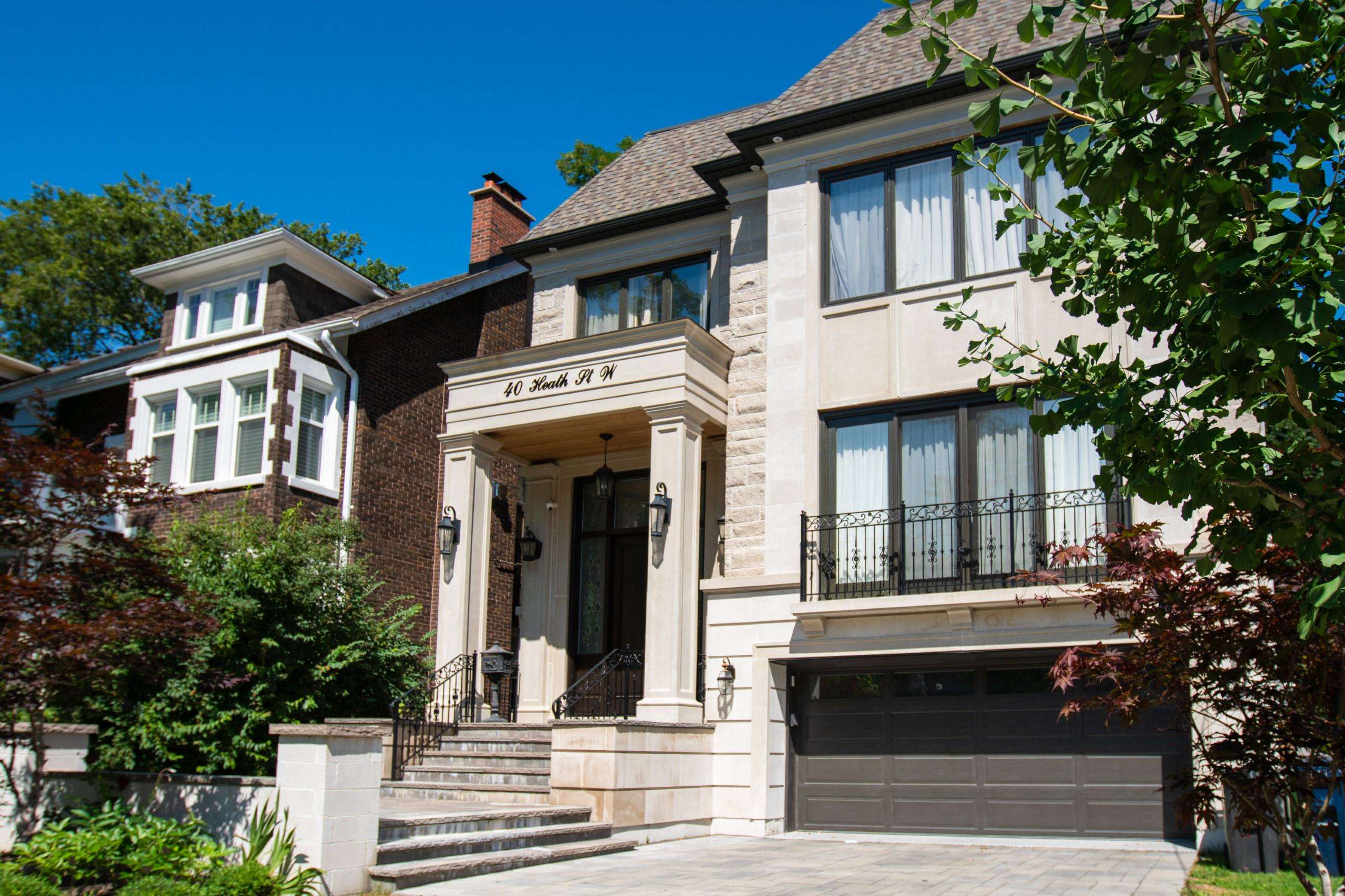 Hoggs Hollow was named after Scotsman Joseph Hoggs, a successful miller and whiskey distiller in the 1820s. The area completed its development in the 1960s and remained nestled between Lawrence Park and York Mills, where it continues to live up to its reputation as an elite, urban Toronto neighbourhood, with a country feel.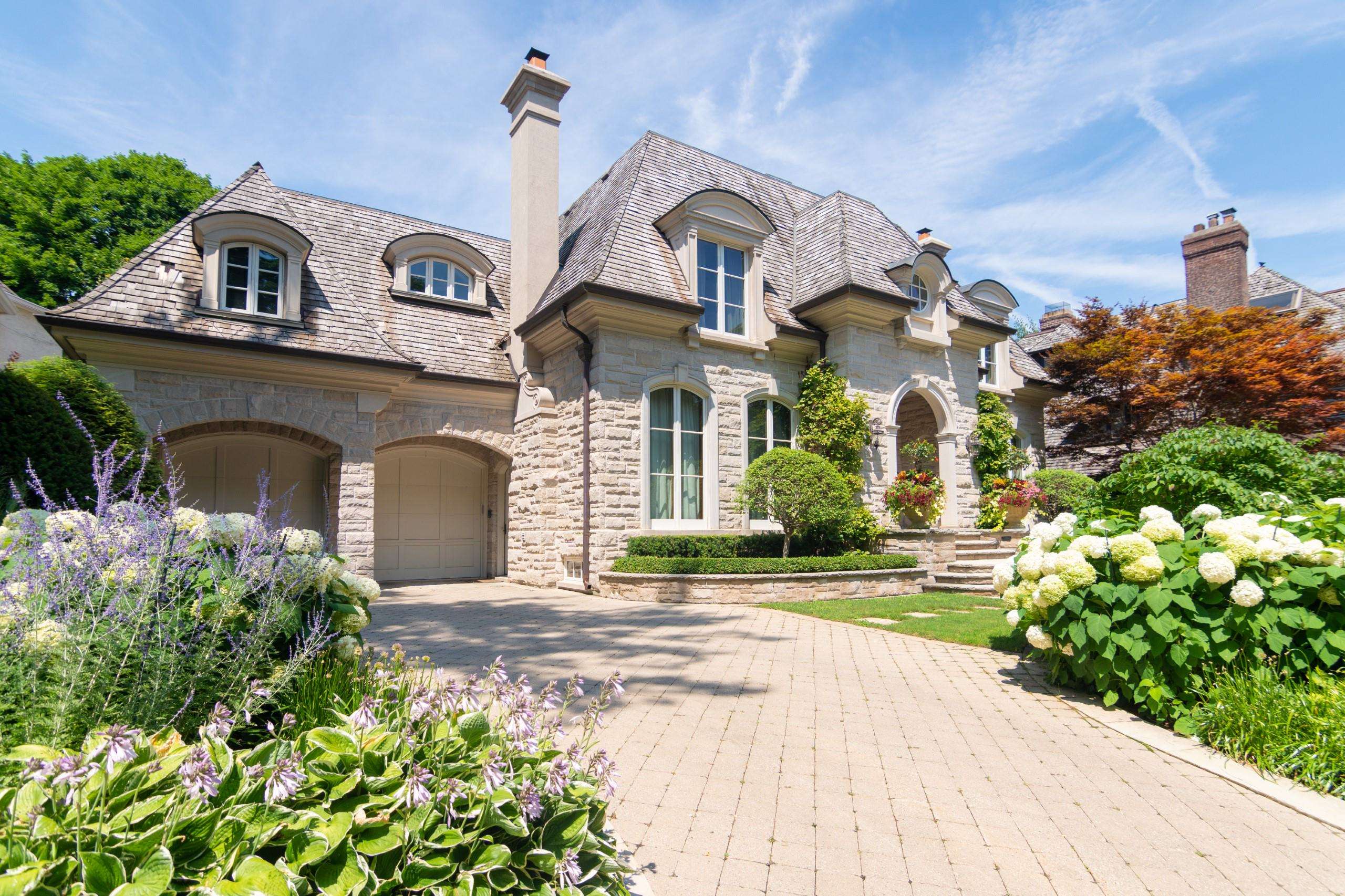 This former village is one of the most affluent neighbourhoods in the city. Populated by successful business owners, and professionals, the prestige of the neighbourhood continues to grow. Forest Hill is centred on the intersection of Spadina Road and Lonsdale Road.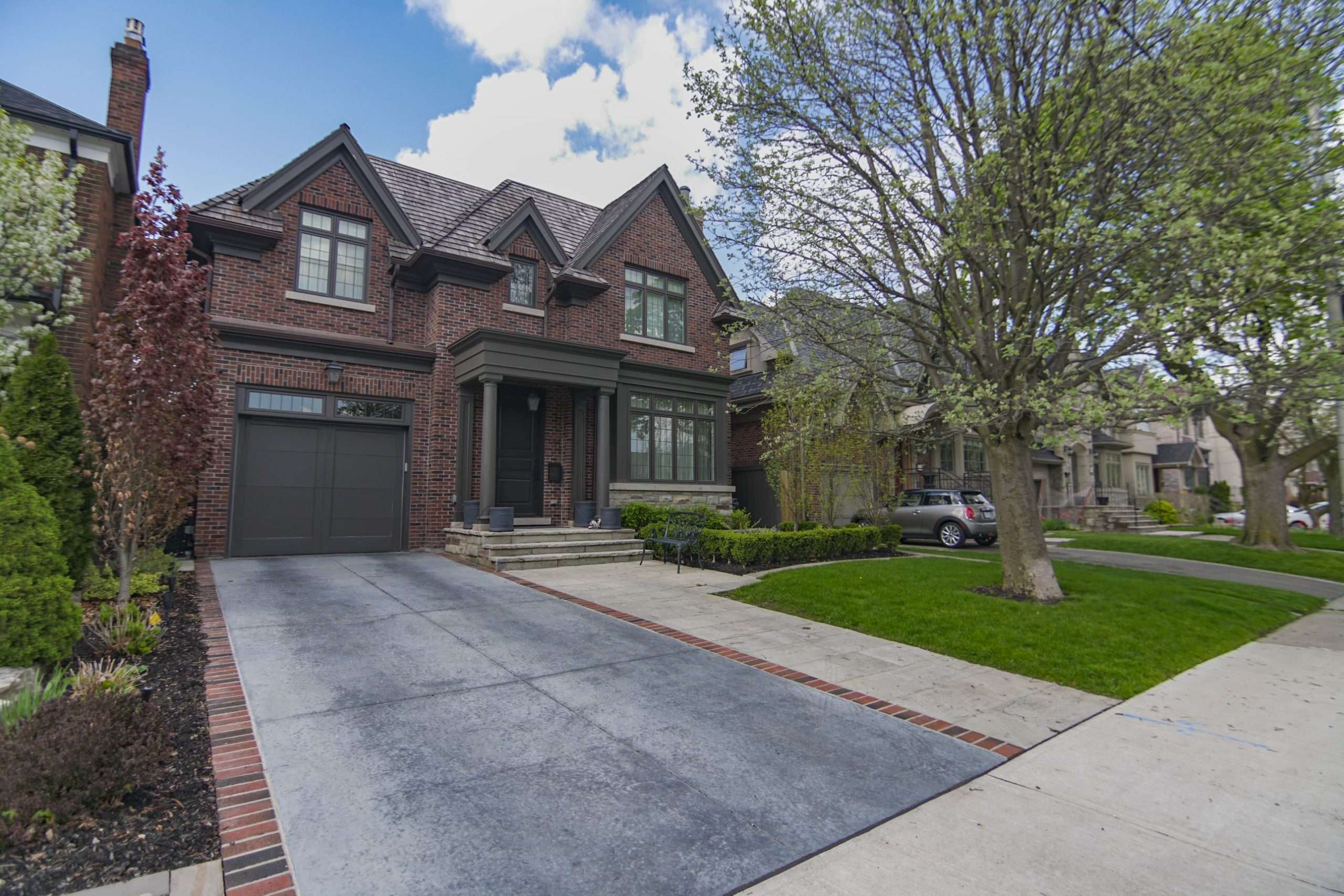 Bursting with antique stores, a wide selection of bistros and restaurants, and plenty of green space, the neighbourhood of Leaside is full of character. Homes here sit on generous lots with private drives and the interiors include wood trim, hardwood floors and fireplaces.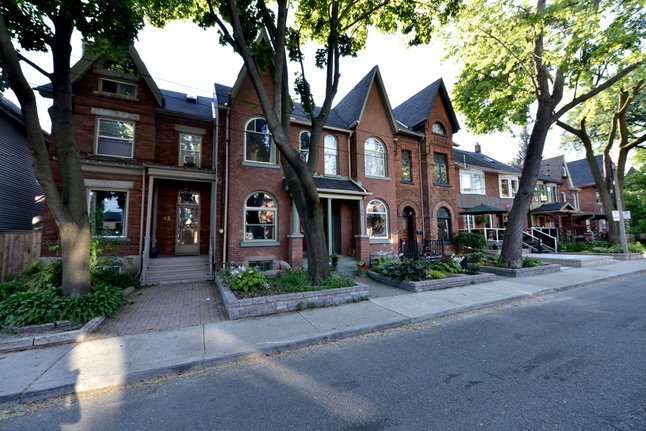 If you're a lover of great brunch spots, you'll find Leslieville a special place. Well-known as the neighbourhood of trendy eateries, galleries and shops, Leslieville, coined as Toronto's new Queen West, is one of Toronto's hippest places to live.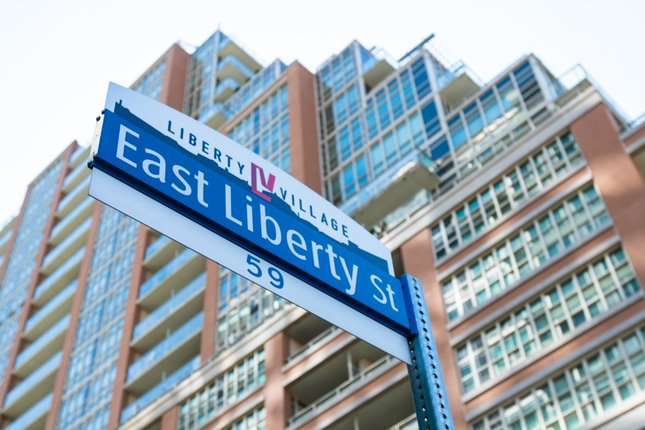 This neighbourhood is coveted by the young professional interested in a unique area that offers a mix of concrete, glass and brick residential living space. The 43-acre community is an eclectic mix of new condos and old industrial buildings converted into lofts and commercial space.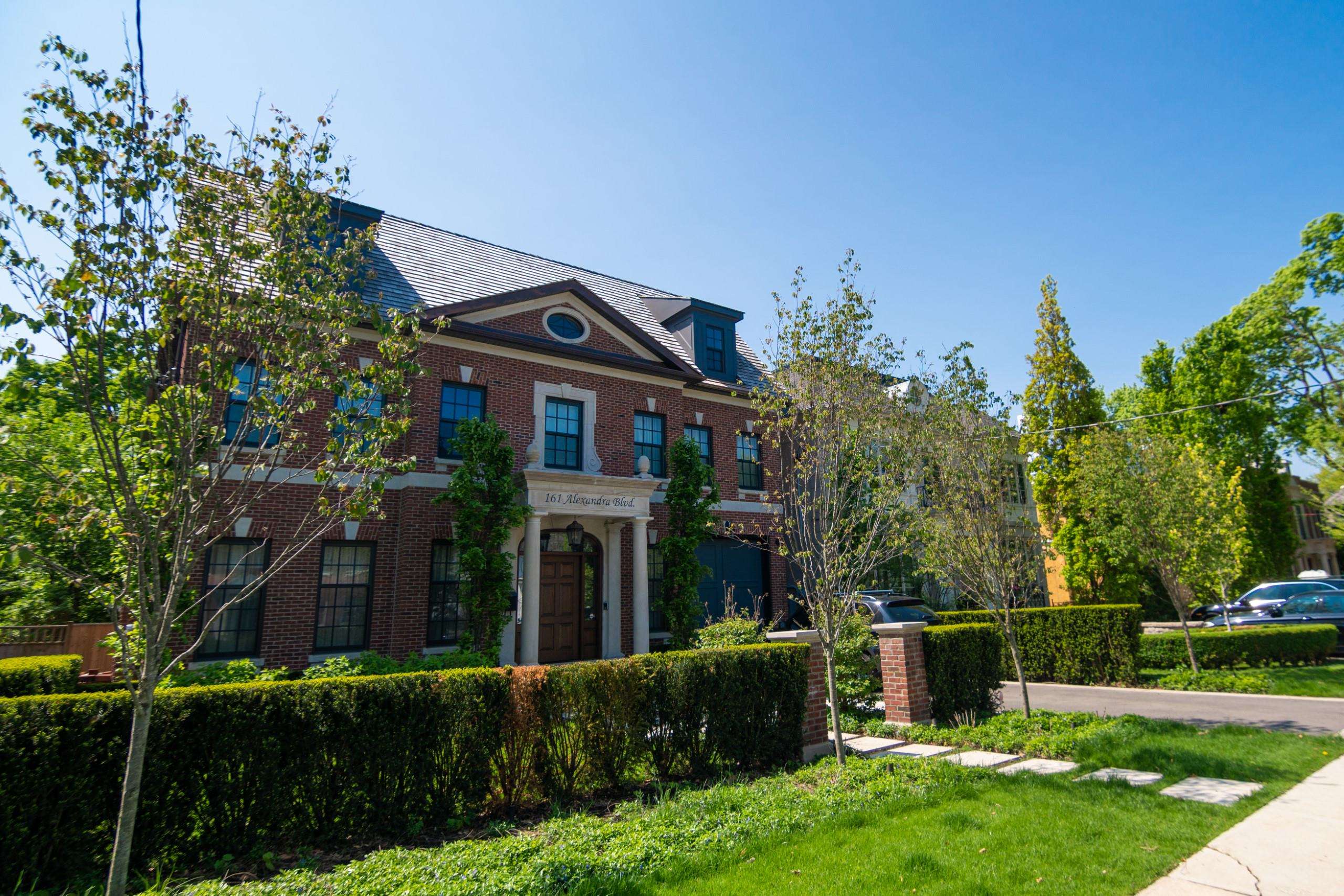 Bursting with antique stores, a wide selection of bistros and restaurants, and plenty of green space, the neighbourhood of Leaside is full of character. Homes here sit on generous lots with private drives and the interiors include wood trim, hardwood floors and fireplaces.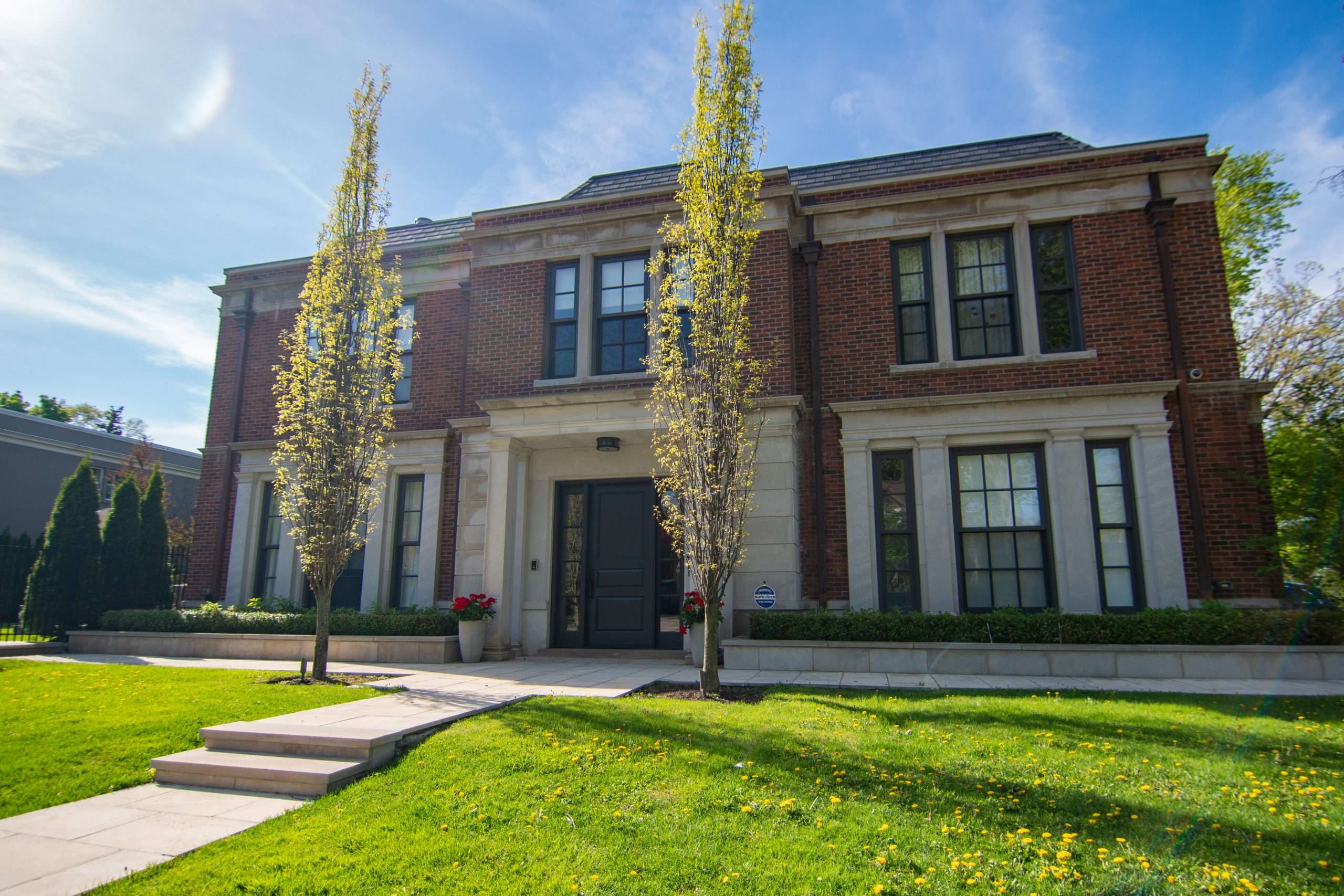 For those who don't want to feel like they are in the city, the exclusive Moore Park neighbourhood is the perfect place to live. This area of Toronto is surrounded by peaceful green space and the streets are canopied by mature trees. It's the perfect escape from the busy city.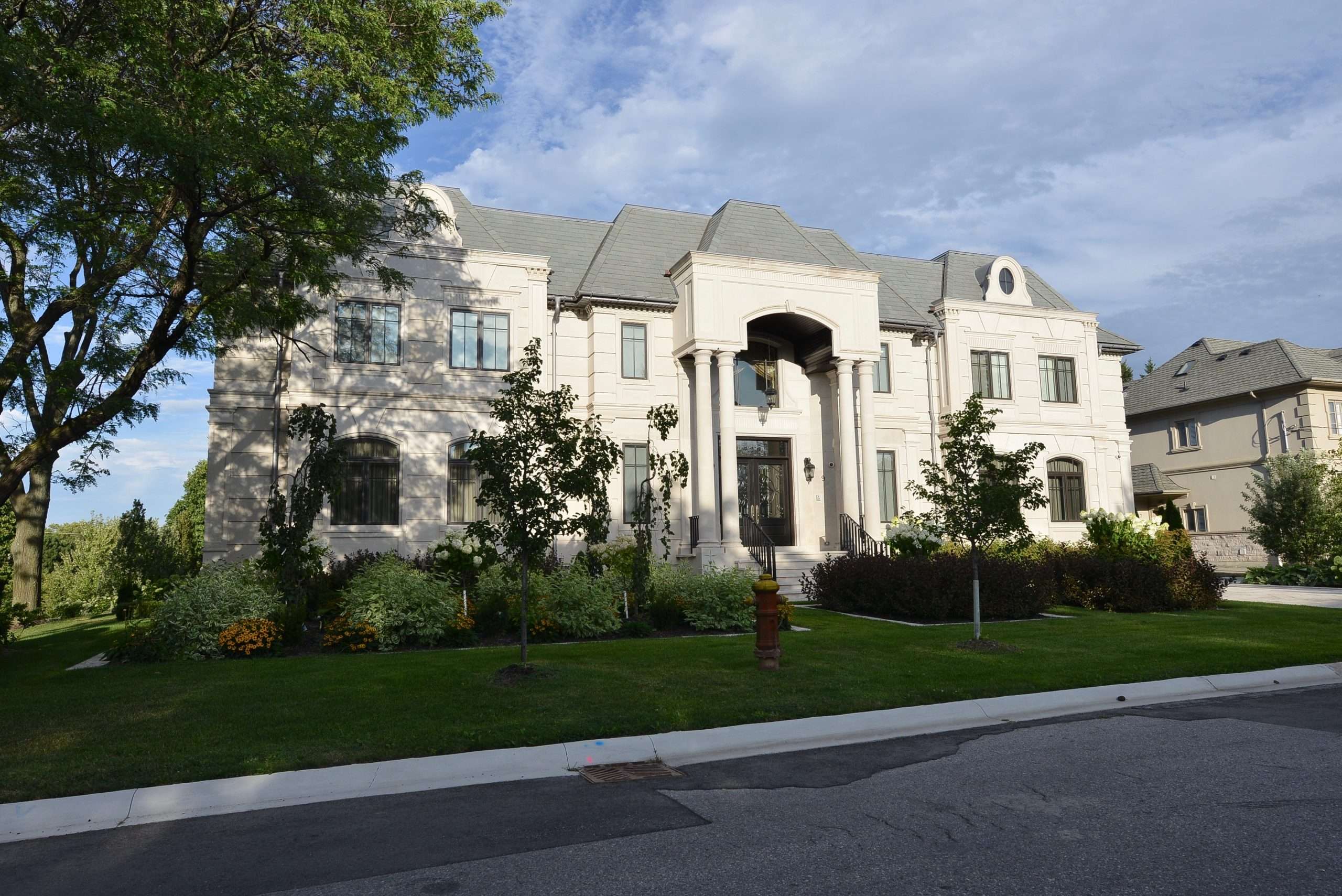 North York is a vibrant, urban area of Toronto, with a strong, central business district. Located immediately north of the City of Toronto, North York has a population of over 600,000 and is considered one of the most diverse areas of Toronto. North York has plenty to offer its residents including convenient living outside the downtown core.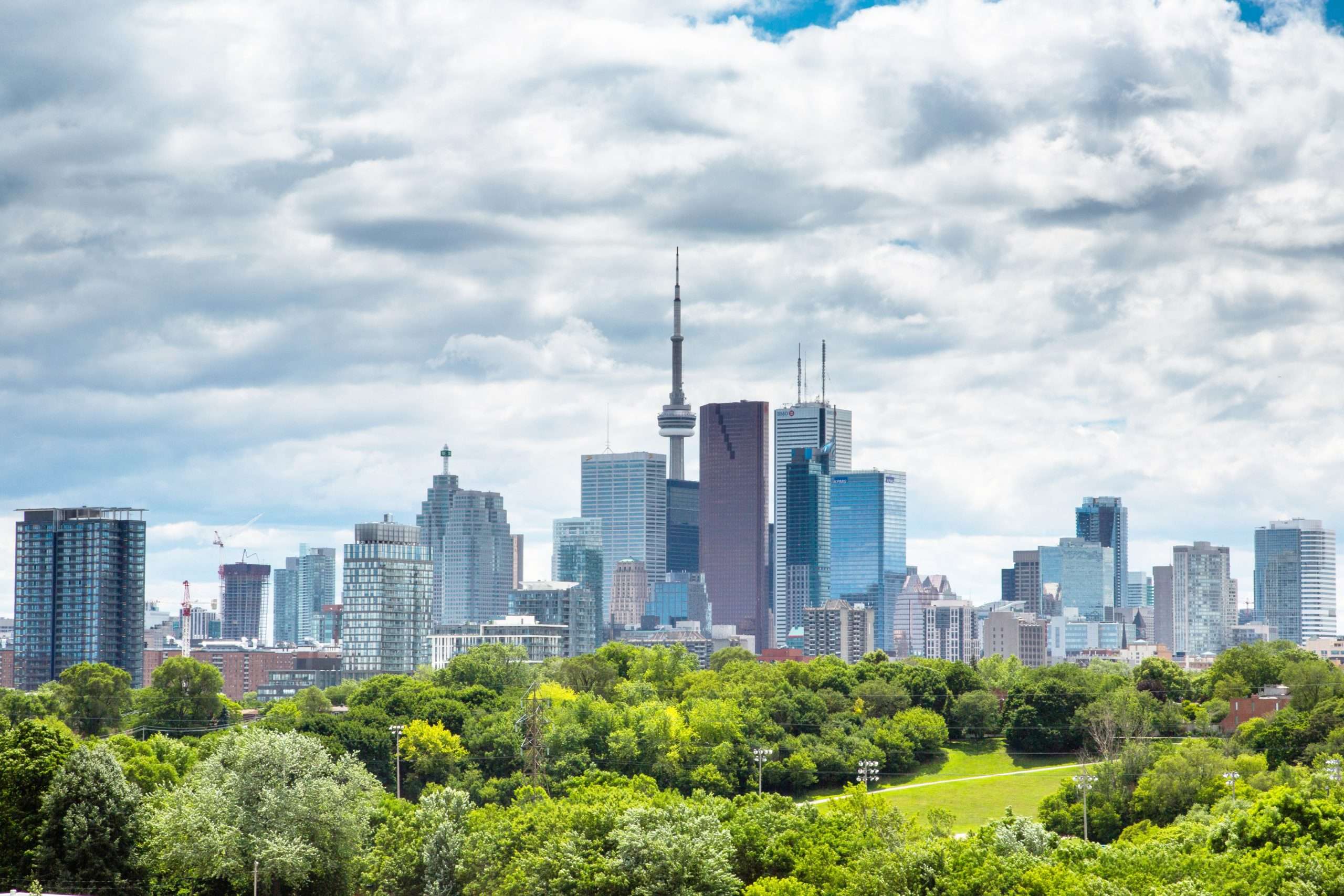 Riverdale is one of Toronto's newest up-and-coming neighbourhoods and is noted for its diverse community and emerging independent design, furniture, food retailers and restaurants. It's a thriving neighbourhood east of the downtown core, surrounded by abundant parkland.  There are many top-ranked schools, great shopping opportunities and convenient access to transit.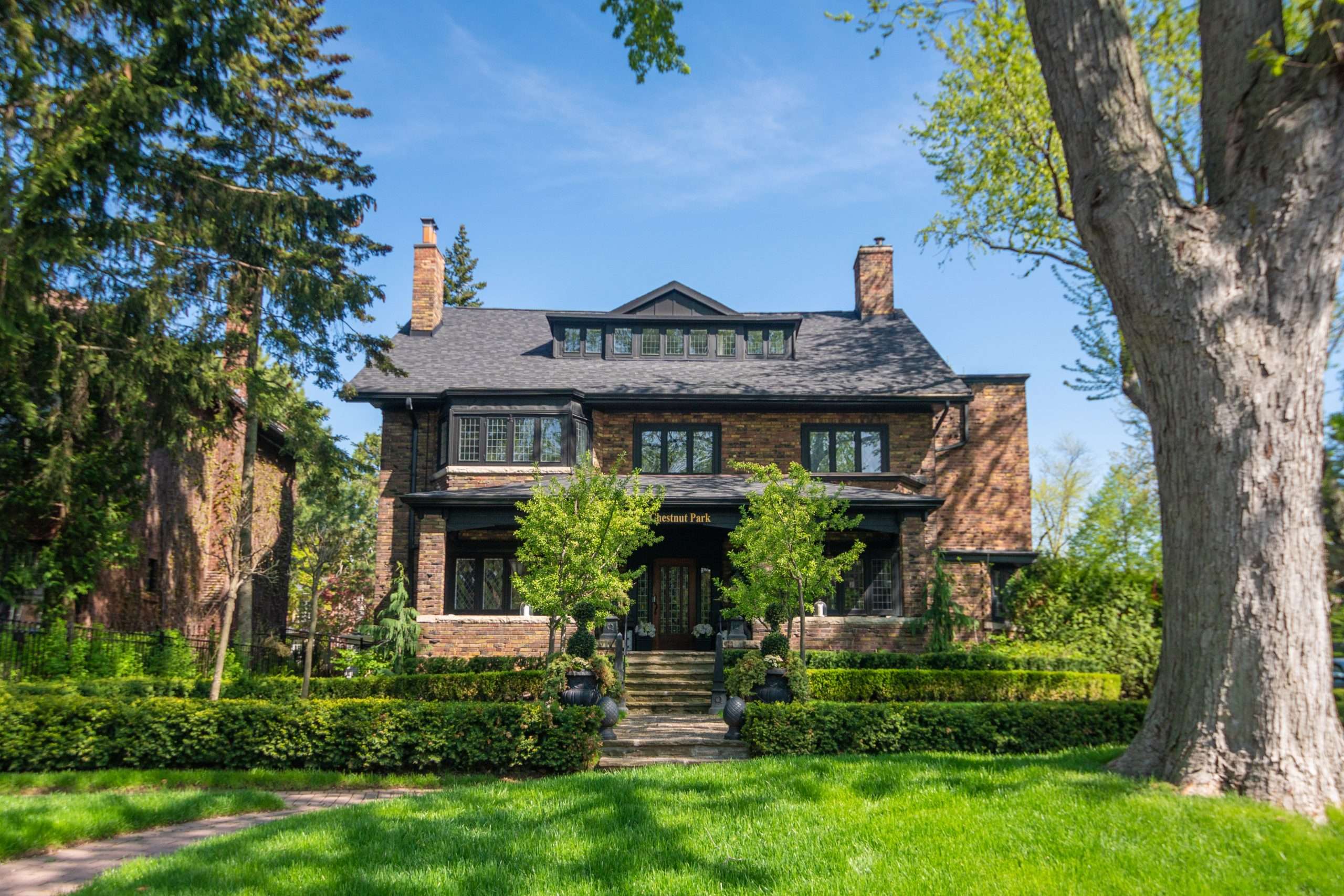 Named as a tribute to the abundant roses that graced the hillsides of the Jarvis estate, Rosedale is one of the oldest and most affluent suburbs in Toronto. This is the neighbourhood to be in if you appreciate historic character and a luxury lifestyle, within the heart of the city.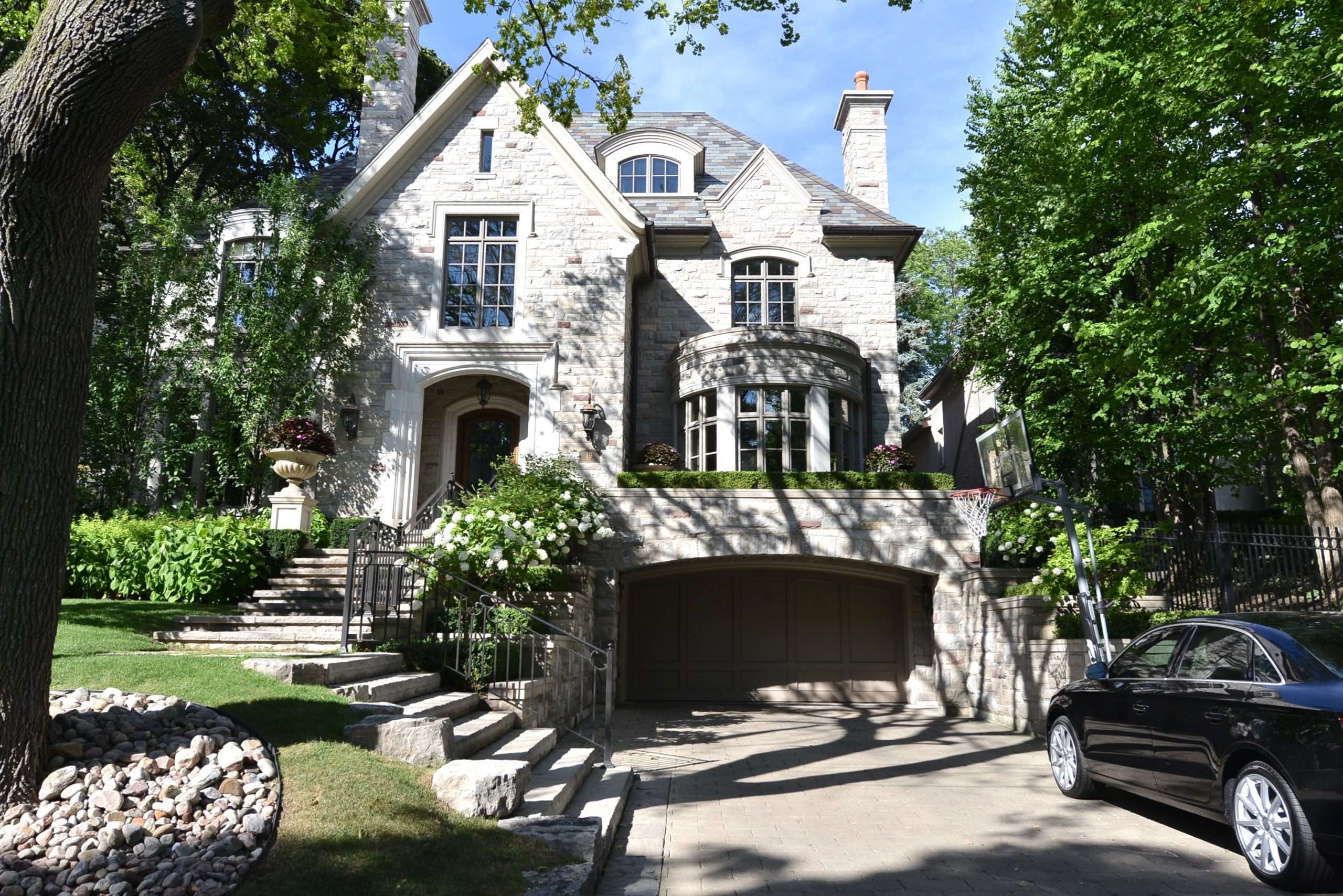 North of downtown Toronto, the neighbourhood of South Hillis dominated by a steep escarpment which allows residents here to enjoy stunning panoramic views of the city.Casa Loma, a castle-like mansion built in the early 1900s, is a Toronto landmark and popular tourist destination.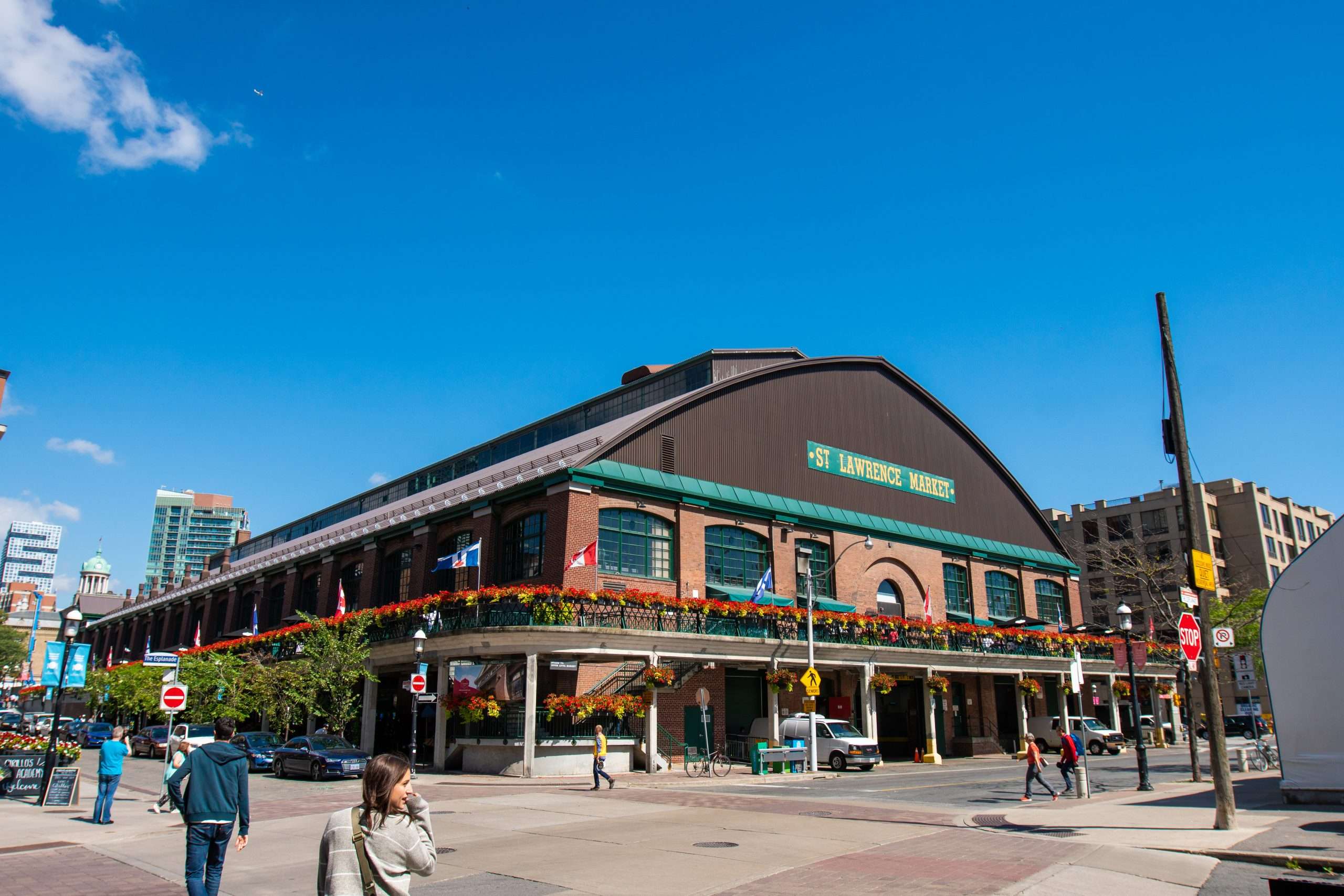 St. Lawrence Market is as old as Toronto itself. The architecturally significant 19th century Georgian style red-and-yellow brick buildings that line Front Street, date back to Toronto's earliest period. In the early 1900s, St. Lawrence Market had become one of Toronto's most prominent industrial centres, and remained so until the 1940s.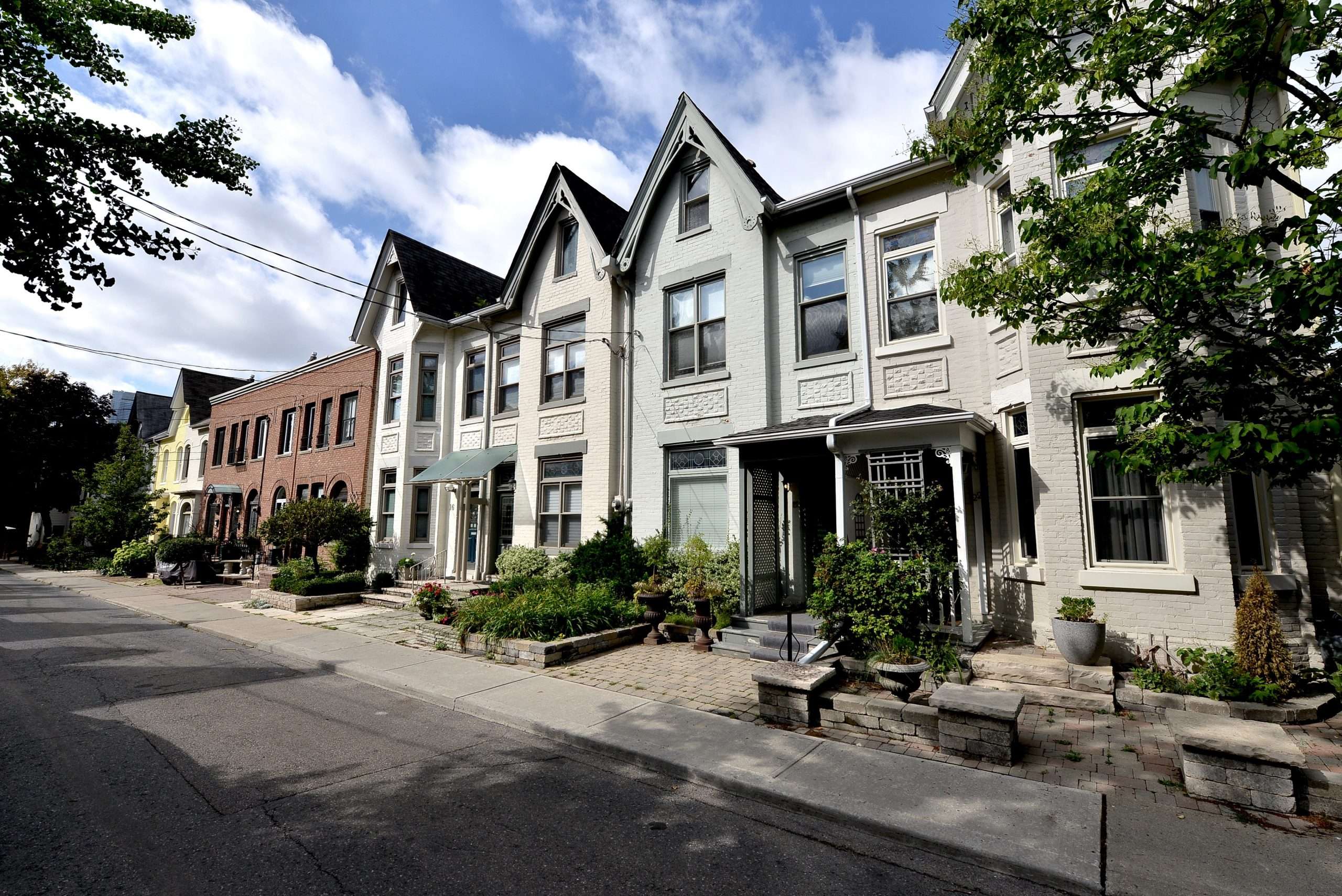 Summerhill is a preferred neighbourhood in Toronto. The winding, tree-lined streets and an abundance of family friendly parkland make it a perfect neighbourhood for raising a family. Summerhill is located along Yonge Street, between Bloor and St. Clair.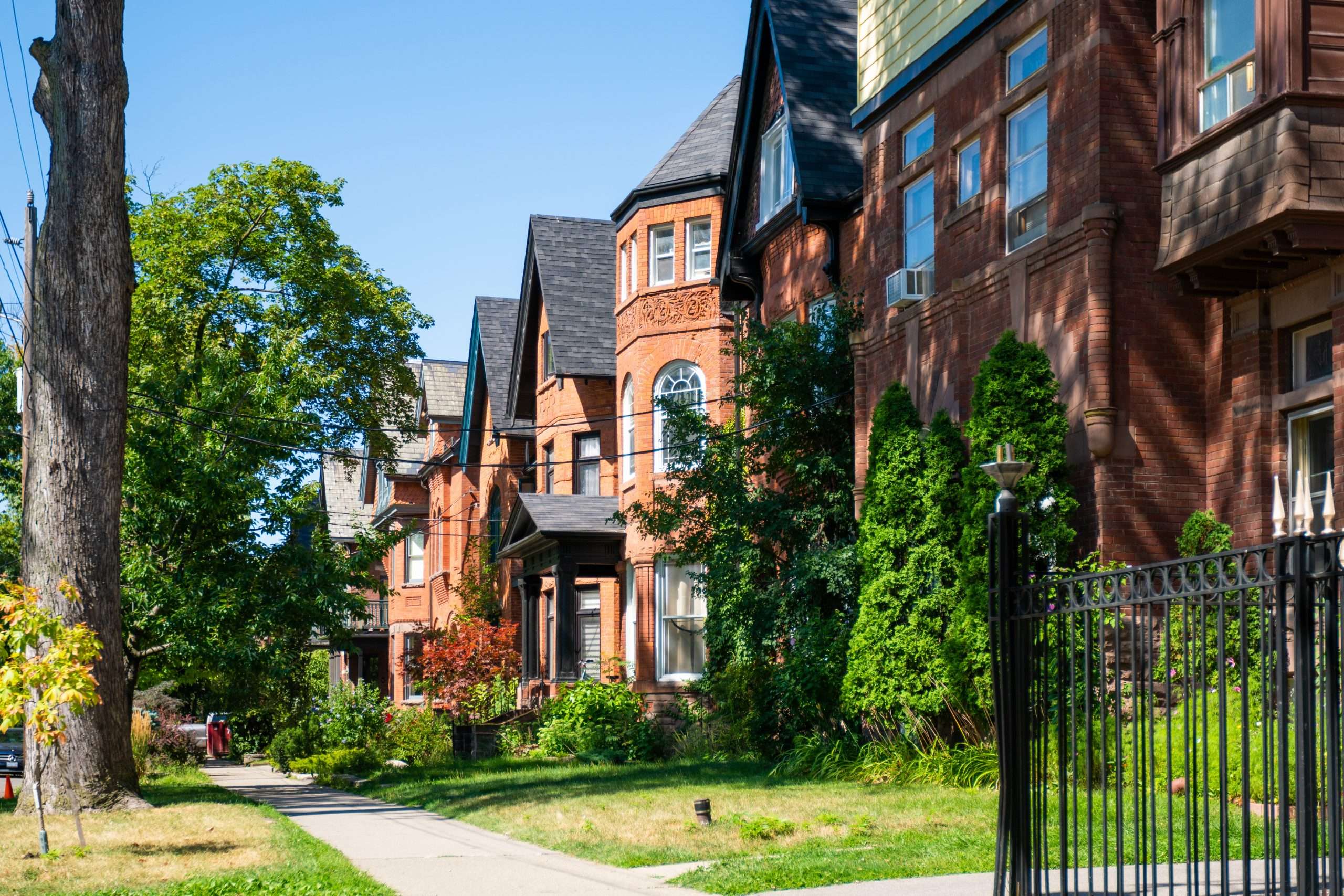 The Annex is located between Dupont and Bloor Street, west to Bathurst and east to Avenue Road, this heterogeneous community includes prominent artists and University of Toronto students and faculty. The neighbourhood is full of restaurants, bookstores and independently owned shops.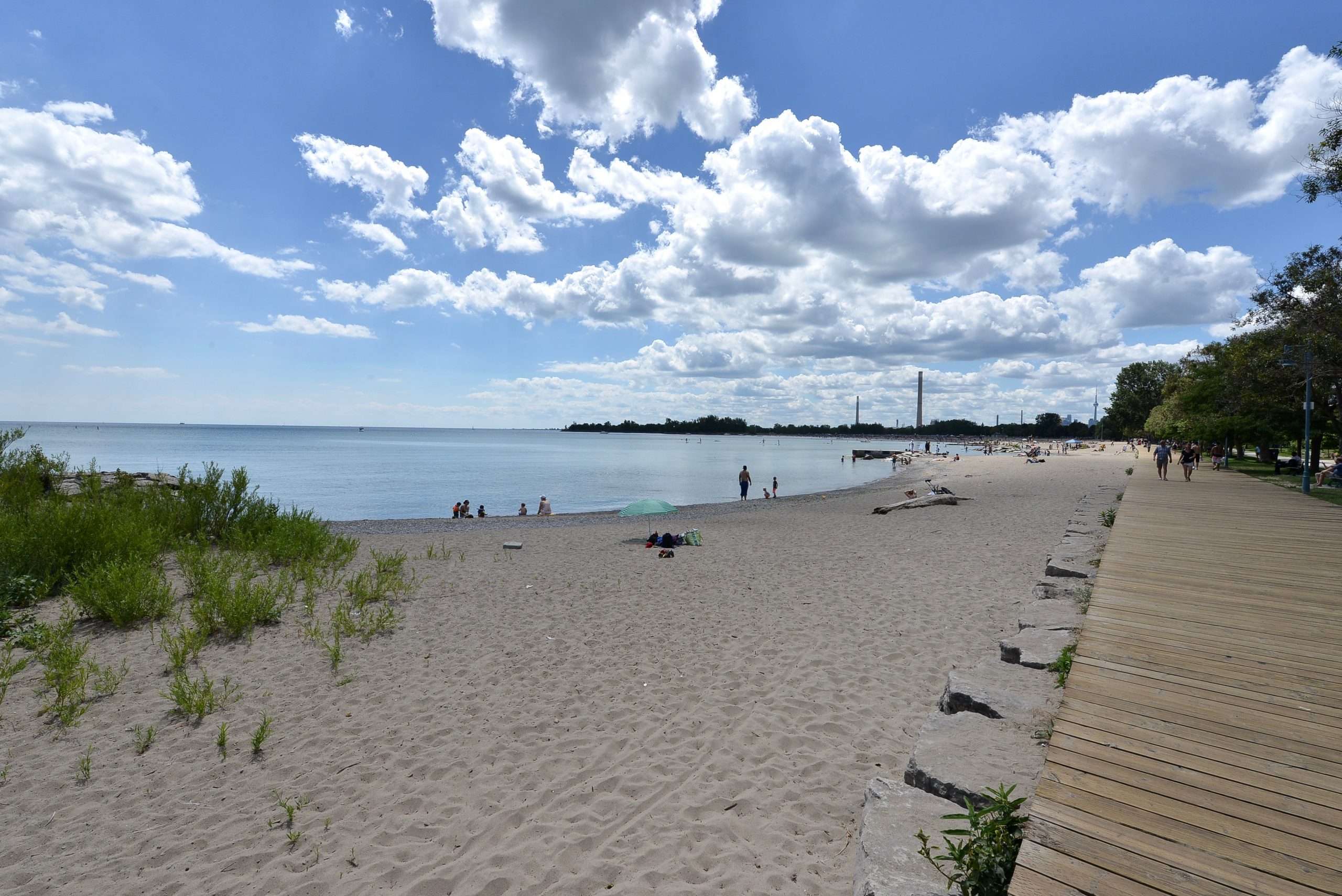 The Beach, which is also referred to as The Beaches because it consists of three beaches, is a highly desirable Toronto neighbourhood. This neighbourhood, east of downtown, is known for its beautiful waterfront and relaxed lifestyle.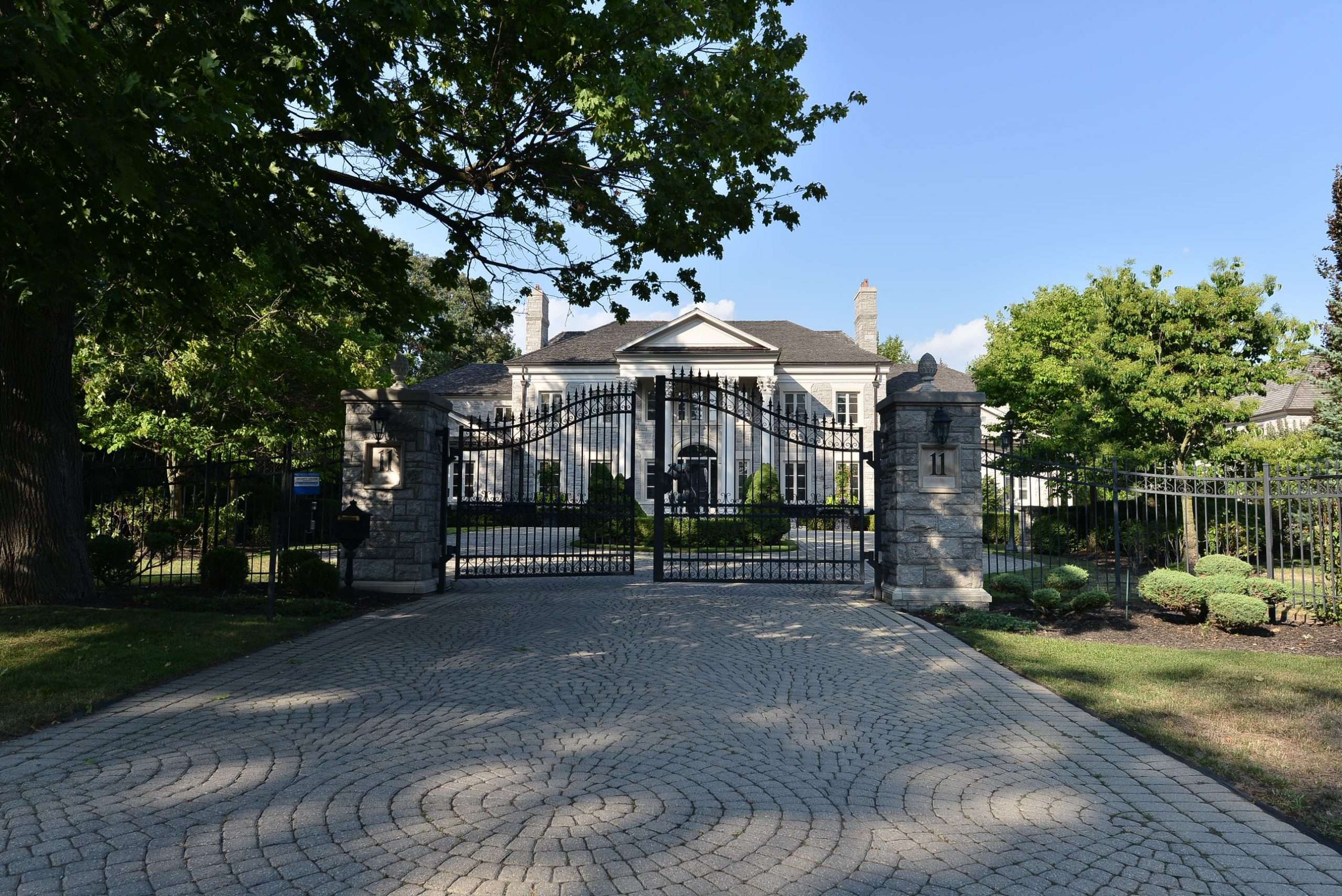 Referred to as millionaire's row, The Bridle Path is an extremely exclusive neighbourhood and home to those who spare no luxuries when it comes to their elaborate estates. Early plans for the neighbourhood called for an elaborate system of equestrian bridle paths which have since been paved over, but the legacy remains in the name of this affluent neighbourhood.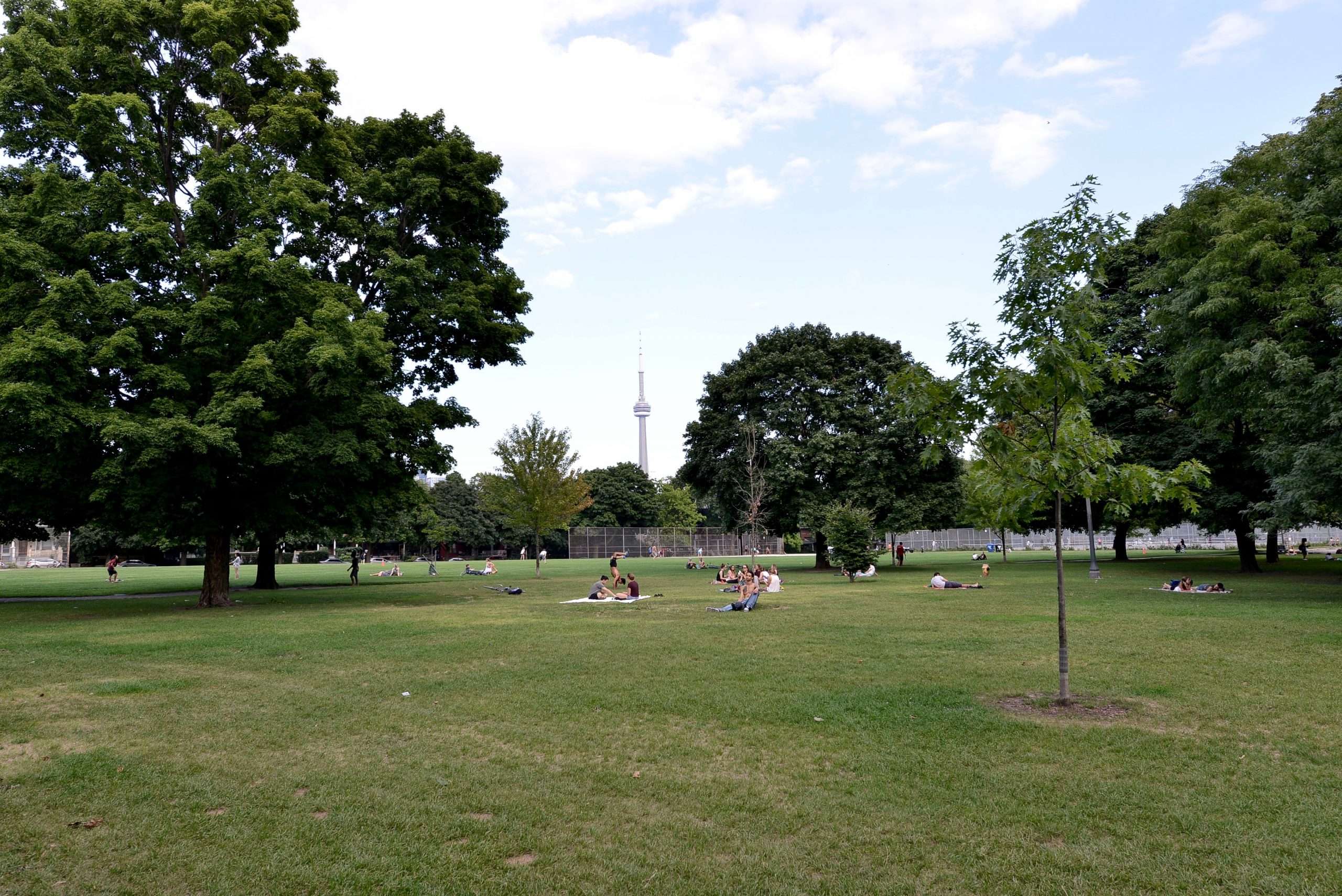 This neighbourhood has a strong youthful vibe and appeals to those who are looking to live in a trendy area of the city. The focal point of the neighbourhood is Trinity Bellwoods Park, located right in the centre of the neighbourhood. It's a popular spot for those looking to relax during the day time and is host to a number of summer festivals.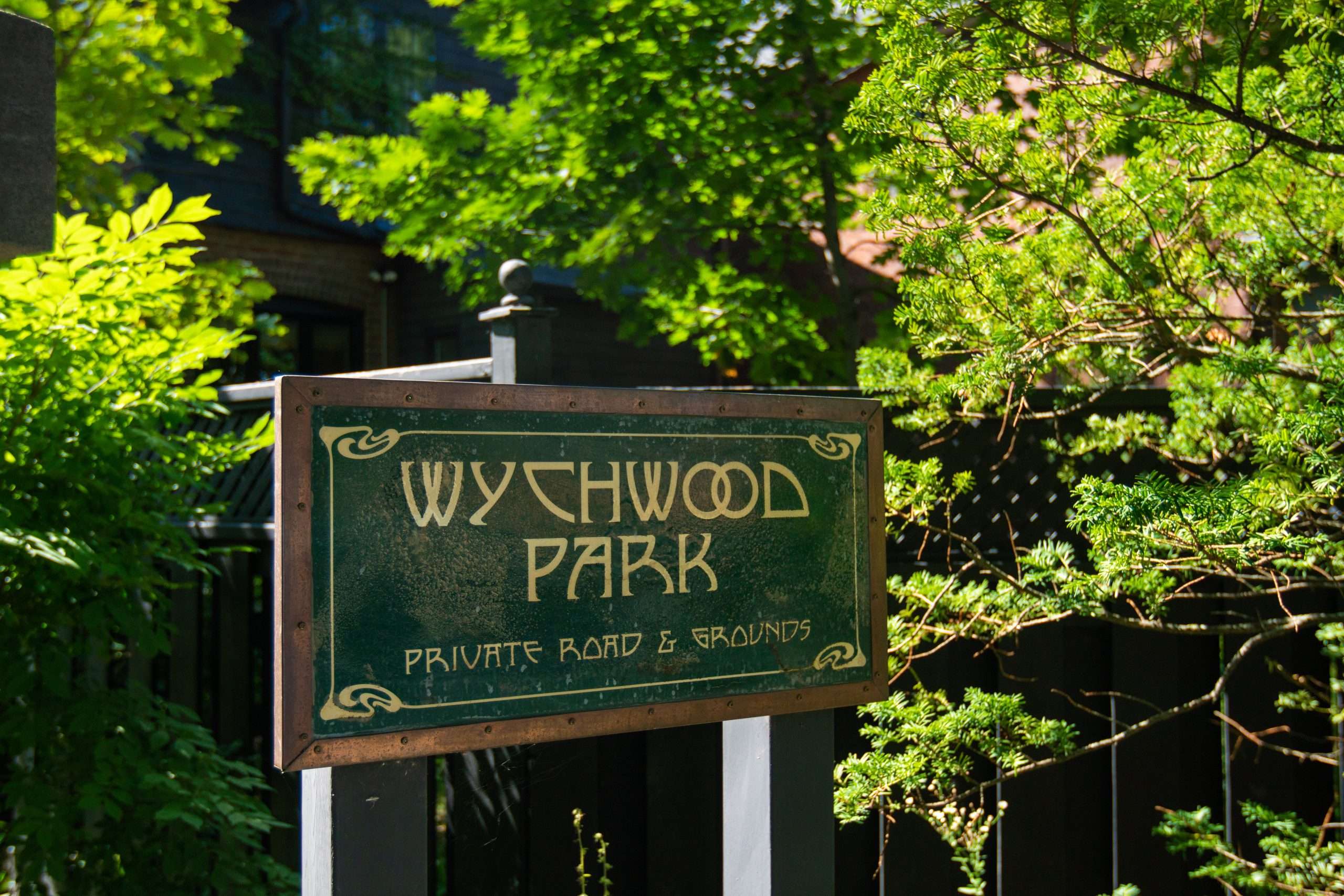 Wychwood is one of Toronto's most intriguing neighbourhoods. The enclave, which was once a former gated community, sits just north of Davenport Road and west of Bathurst. This private community, with its private driveways and meandering creek, has its own council and is very strict about protecting the privacy of the neighbourhood. 
This North Toronto community, jokingly referred to as "Young and Eligible," is known for its large demographic of young professionals and families with school-aged children. The main cross-roads of this neighbourhood, Yonge and Eglinton, have been an important intersection for over 100 years. This is a neighbourhood full of vibrant, career-focused residents, enjoying this trendy area of the city.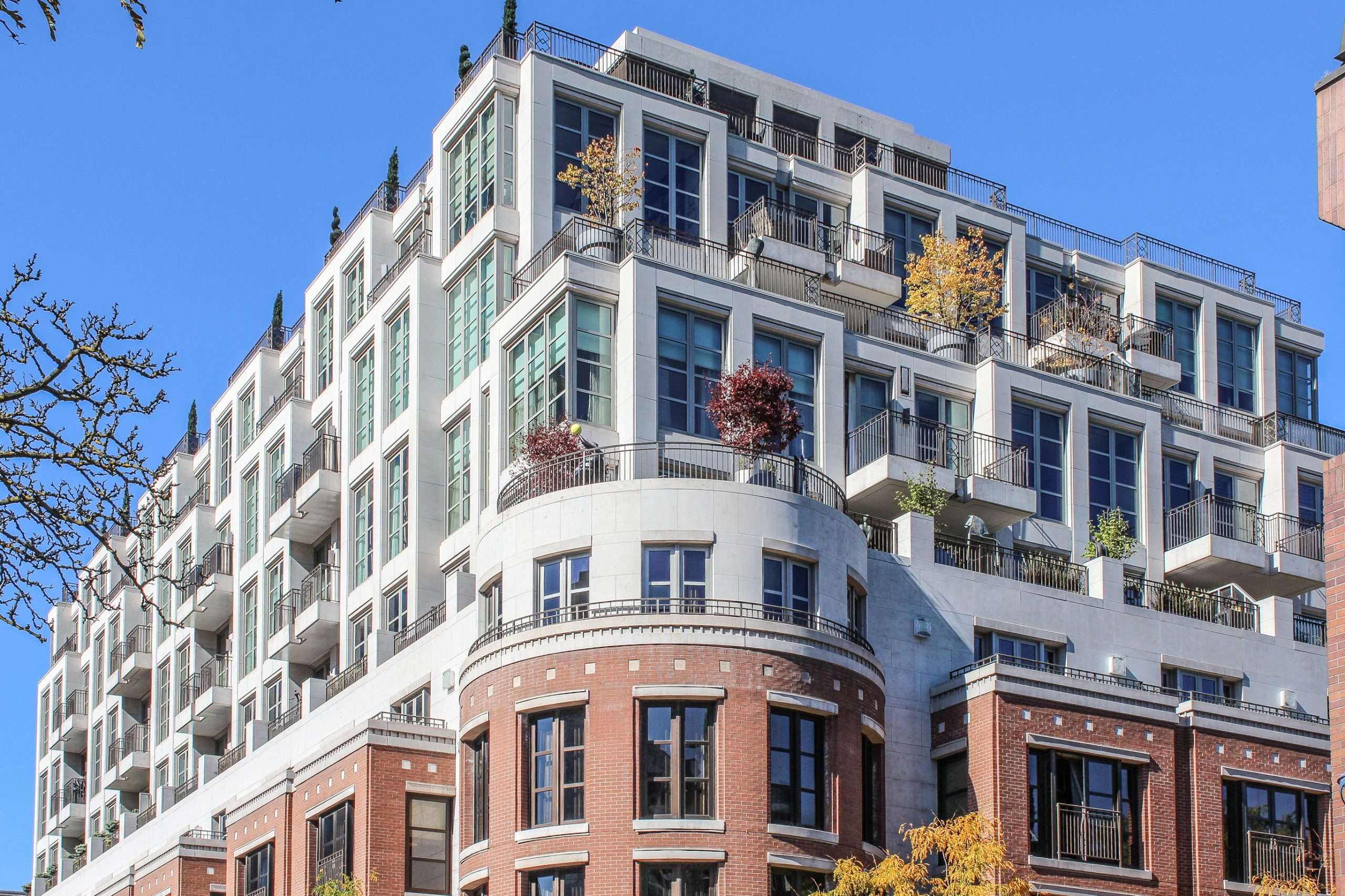 Yorkville is known for its upscale shopping and dining, but in the 1960s, the neighbourhood first gained notoriety as a colourful hippie haven. Now this shopping mecca is a dynamic location, with an eclectic mix of luxury condos and apartments, commercial office towers and top-rated hotels, theatres, gourmet restaurants, and boutique shopping. Yorkville lies between Davenport Road to the north, Bloor Street to the south, Yonge Street to the east and Avenue Road to the west.
Clients who feel right at home...
Parvez Taj
April 11, 2023
Graeme is an amazing realtor - fun to hang out with - and very knowledgeable of the Toronto housing market locations that I am looking in. He found me a great rental - next up is the house!
Hard working team that won't stop until the job is done Thorough Knowledgeable Experienced They know the market and are always available Highly recommended 👍👍 G Marr
Paul Phelan
April 10, 2023
The Penzo team are experienced and trustworthy real estate agents that will go the extra mile for you!
Victoria Clarke
November 11, 2021
Debbie, Graeme and Natasha are a pleasure to work with and for.
Sarah Marantz
September 29, 2021
Working with the DPT has been a complete joy! They are professional, detailed, and extremely knowledgeable about the real estate market and all things Toronto.
I've worked with Graeme on multiple occasions. Every time he has been professional, personable and has delivered results. Prompt at answering any questions and very detail oriented to ensure there are no surprises! Highly recommended to anyone looking to buy sell or lease their properties.
We met Debbie Penzo at an open house where she was the sellers agent. While we weren't quite ready to buy a home (it was the first one we looked at) we asked Debbie for her honest opinion as to how much she thought the home would sell for ...and turns out she hit the nail right on the head. We didn't buy that home but the Debbie Penzo team became our trusted buyer's agent and with much skill and hard work helped us find what eventually became our dream family home. One major "value add" to the Debbie Penzo team is both Debbie's husband and son are highly skilled and experienced general contractors ...and we received very timely and educated estimates about 1) the quality of a homes "bones" and 2) how much it would cost to make changes to a potential purchase ...over and over and over again, with much time and patience from them, until we found the fixer upper home for us. Another thing we apprenticed about Debbie is how honest she was with us ...without going into excessive detail there were a few situations where it would have been in Debbie's financial interest to steer us in a particular direction ...but instead we were always told what she thought best for us. I later hired the firm run by Debbie's two kids (Luca and Natasha), called Urban Blueprint, to do both the design and general contracting for the major reno....we couldn't be happier with how that turned out. I strongly recommend the Debbie Penzo Team.
Allison Willson
February 19, 2021
Graeme made the process easy and pleasant! I couldn't be happier with my lease, and his attention to detail and follow up was fantastic!
Cole Rubinoff
January 19, 2021
The Debbie Penzo Team recently helped us purchase our first home. The entire team was very supportive and made the process educational, enjoyable and memorable! I recommend Debbie, Graeme and Natasha to anyone looking to purchase a new home and looking for the right advice and expertise.
the crooner
January 18, 2021
Debbie and Graham made our buying and selling experience as smooth as silk. They were very responsive, and stood by us every step of the way.