Spending more time at home over the past year and a bit has definitely had its ups and downs. On a positive note though, it appears that the pandemic has resulted in many of our clients becoming parents! Pandemic babies, like all babies, require quite a bit of gear so to aid these new parents in their search, we put together a little list of some of our favourite baby stores in different neighbourhoods throughout Toronto. Now, more than ever, we feel it's important to support these independent local businesses. So if you're in the market for nursery furniture, baby clothes or what have you, try checking out one of these boutiques before you hit the big box mall…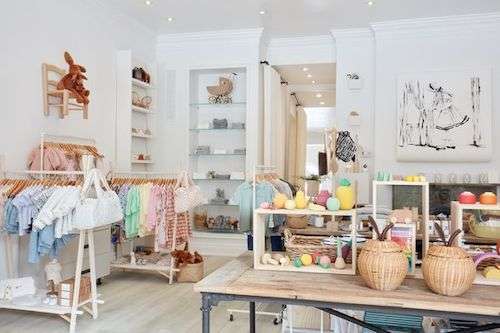 Advice from a Caterpillar – Yorkville
In Yorkville, you will find one of our personal favourites. Advice from a Caterpillar is a magical little boutique that has been family owned and operated since 2010. With clothing, books, toys and more, Advice from a Caterpillar is a shop created for the modern family with sustainable designs at the forefront. Whether you're looking for something for your own family or a gift for a friend's new arrival, this boutique is a wonderful place to discover pieces that are truly special.
Ella + Elliot – Trinity Bellwoods
For modern and sustainable design-focused nursery furniture, decor and strollers, look no further than Ella + Elliot. Located on Strachan Avenue, just south of Trinity Bellwoods, this boutique offers a carefully-curated selection of pieces by popular brands like Babyletto, Stokke and Ubbi. With their knowledgeable staff, you're sure to find stylish versions of all your baby needs.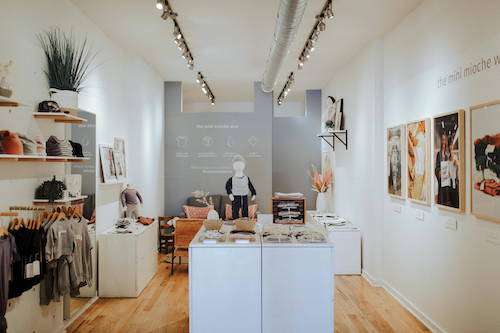 Mini Mioche – Queen West & Distillery District
With locations in both Queen West and the Distillery District, Mini Mioche specializes in super soft and simple basics that are gender neutral and made both ethically and locally. These pieces are constructed of premium organic fabrics that are dyed locally using a non-toxic, low-impact process. If you need to make room for these new pieces, they also offer an in-store donation and up-cycle program. If you bring in your gently used kids clothing and footwear, Mini Mioche will donate the items on your behalf and provide a discount to be put towards your next purchase.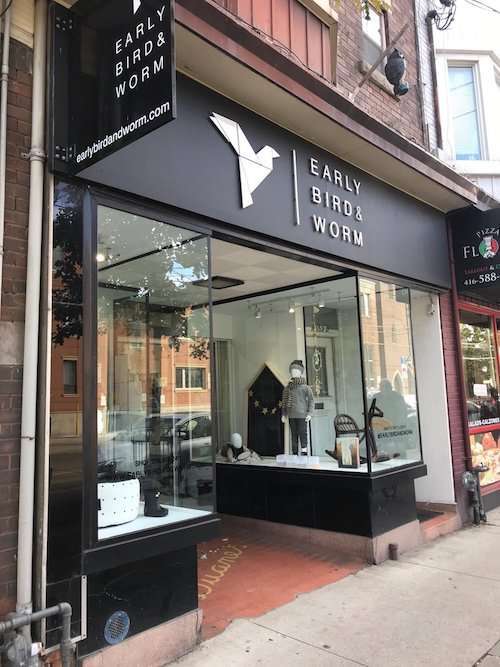 Early Bird & The Worm – Roncesvalles
In this Roncesvalles boutique, you will find pieces by one-of-a-kind local makers as well as internationally adored brands. With a strong focus in supporting their fellow small businesses, EBW strives to provide a selection of unique clothes, accessories, toys and decor. Further to all their wonderful products, EBW is also known for their Balloon Bar and workshops. Whether you need balloons for an event, or wish to attend one of the many events they host, follow them on Instagram @earlybirdandworm for more information.