As the seasons change, we get the itch to shop! With Fall swiftly approaching, we not only have suede boots on the brain but some new pieces of furniture for our homes too. With in-person retail shopping now available in most of our favourite home stores, we've thoroughly enjoyed browsing their showrooms once again and dreaming about giving our homes a new look. If you find yourself in the same boat, here are some of our favourite home stores in various neighbourhoods throughout the city…
South Hill Home – 146 Dupont St. 
Just South of Casa Loma, at the corner of Dupont and Davenport, you will find the incredibly luxe and fabulous South Hill Home showroom. Founded in 2003, this 13,000 square-foot space features incredible, high-quality pieces with a refined and sophisticated aesthetic. With their buyers continuously travelling the world and their displays constantly changing and evolving, no two visits two visits are ever quite the same.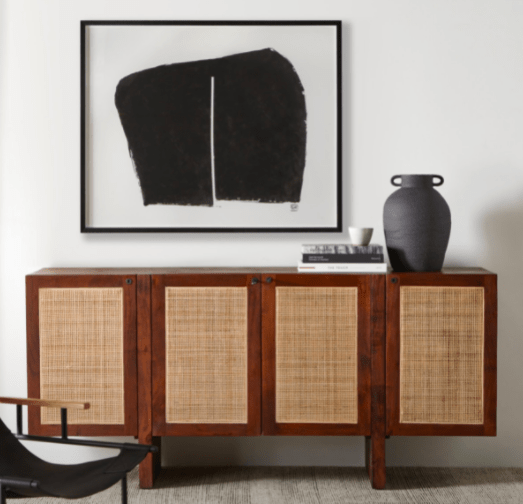 Elte MKT – 1381 Castlefield Ave.
Just North of Eglington West, the Castlefield area is a great place to go to if you're looking for one-stop shopping for just about anything home related. From lighting to bathroom fixtures, there are several stores we could mention in the area! Many of you have undoubtedly visited and perhaps even purchased pieces at the expansive Elte showroom. A steadfast fixture in Toronto's interior design world, Elte is a family-owned business that has origins dating back to 1919. In more recent years however, the family decided to expand the empire by adding another showroom to the group, Elte MKT. Although this store is by no means new, we never cease to be amazed at how many people have never been. If you've been to the OG Elte, think of Elte MKT as Elte's younger, more contemporary and mindful cousin. They pretty much have everything that Elte has but with a younger, more contemporary aesthetic and at a somewhat more approachable price point.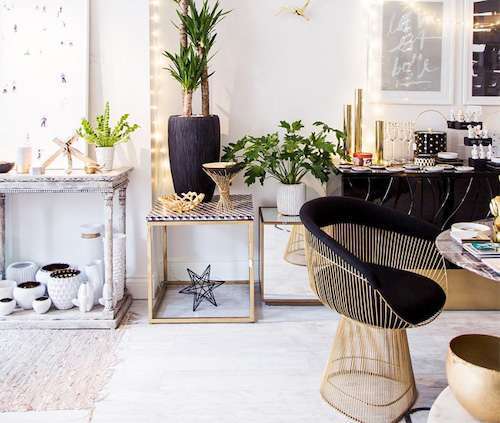 Black Rooster Decor – 1075 Queen St. East
In Toronto's East end (not to far from Bobbette & Belle, FYI *yum!*) Black Rooster Decor is a great place to find unique decor that is stylish but also built to last. With an ever-changing showroom made up of pieces that are often sourced from North American small businesses and artisans, you're sure to find something that will catch your eye and that you can feel great about. Their vast catalogue ranges from mid-century modern pieces to European furnishings, as well as a wonderful selection of home accessories that make the perfect hostess gift.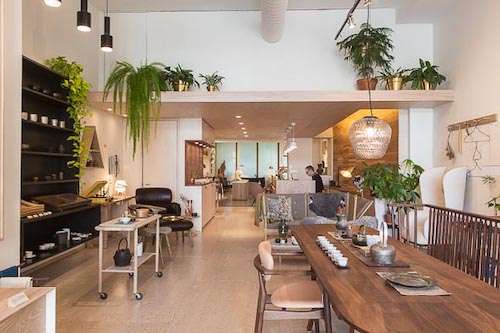 Founded in 2009 by a husband-and-wife team, Mjölk is a hidden gem in The Junction for minimalist furniture and decor with a strong Scandinavian and Japanese aesthetic. Their showroom exhibits work by artists and artisans with whom they have worked on several exclusive product collections, which explore the theme of daily ritual. Each collection is a collaboration between the store and a notable interior designer and is produced locally by artisans in Toronto. Whether you're in the market for a mid-century modern brass table lamp or a cozy and sculptural lounge chair from Denmark for your reading nook, Mjölk is worth a visit.