There is no question that no one loves the idea of a bunch of strangers rambling around their house and peaking into closets when they aren't there. We get it! An open house can feel very unnatural and extremely invasive but the reality is, they work. Of course, there will always be a few Sunday drivers that come through to simply take a look and you may get the odd nosy neighbour but ultimately, the benefits outweigh the costs. If you're looking to put your home on the market, here are 3 reasons why an open house is a great idea…
More Eyes on Your Listing
It's a numbers game, really. The higher the number of people who see your listing is, the higher your chances are of selling that property. When we list a property, it will of course be live on MLS, come up in google searches, be featured on our website and promoted on our social channels etc. but there will always be a few potential buyers that slip through the cracks. Having an open house is simply another opportunity to get more eyes on your listing. Some potential buyers will go out on Sundays to drive or walk through their preferred neighbourhoods in hopes of stumbling across an open house. Others rely on open houses because they either don't have an agent or their agent isn't on the ball. In some rare cases, some people don't even know that they are looking to buy but a tour through your home might persuade them that it's the right time and right move. There are countless factors that can come into play but ultimately, they all boil down to one thing. An open house is simply another way to promote your listing that increases your chances of not only selling but selling at asking price or more.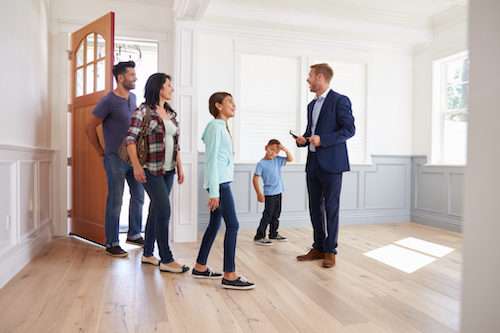 Creates a Buzz
This point pretty much explains itself but nothing creates a buzz like a busy open house! Seeing cars lined up on a particular street, people anxiously waiting to chat with the listing agent, while another agent and their clients are waiting to come in for their own tour, all contribute to an exciting atmosphere that creates a sense of urgency. Even the best photos and online video simply cannot replicate the feeling you get when you walk into a hot, high-in-demand open house.
More Approachable Atmosphere
In our first point, we mentioned that some buyers either don't have agents or may not be "actively" looking for a house. For these types of buyers an open house can be an ideal atmosphere. An open house can alleviate the pressure of creating an appointment and having an agent breathe down their neck. It's simply a more relaxed, approachable and low-commitment way for them to leisurely peruse what could be there next home.