Like so many things during the height of the pandemic, Toronto's condo market saw a bit of blip. The air was thick with uncertainty and misinformation, social distancing was required and we were all forced to adopt a new lifestyle, which in turn affected the entire condo ecosystem. Condo buyers reevaluated how and where they wanted to live and condo renters did the same but with the added expectation of more affordable rent prices. Property investors, as a result, reconsidered the types of properties they wanted to invest in and where. Happily though, we are now seeing that the condo market is bouncing back! Here's what's happening…
Despite the fact that overall sales in the Toronto real estate market are down 15% from the same time last year, according to TRREB (Toronto Regional Real Estate Board), 1,756 condos exchanged hands in July, which is a 4.2% increase from last year. Further to that, the prices have gone up! With the average Toronto condo sale price at $715,977, prices are up 4.8% from last year. Here's why…
Let's consider things from a buyer's market first. If you take a look at the freehold market (detached, semi-detached and townhomes) there has been, for the time being at least, a lack of inventory. As a result, the prices of these homes are high and encourage many to purchase a somewhat more affordable condo instead. Furthermore, although many companies transitioned to a more flexible work-from-home format, some still require employees to come in at least a few times a week. As a result, the supposed "mass exodus" from the city and urban-condo life, in the end, wasn't as realistic and permanent as some initially thought. This has meant that some have returned to the city and are ready to buy, while others are simply staying and need to find a larger condo to suit their new work arrangements. 
Renters will be kicking themselves for not acting sooner as "rental deals" have quickly become a thing of the past! But that's the thing about real estate, hindsight is always 20/20. July marked the fourth month in a row to see climbing rent prices after 14 months of pandemic-related decline. This is the largest monthly increase at 4.7% to $2,167, according to the latest Bullpen Research & Consulting and TorontoRentals.com Toronto GTA Rent Report. In fact, bidding wars, once reserved for home buyers, have now become a norm for rental properties and resulted in a record of 5,221 condos being leased in July (40% higher than July 2020), according to recent data from Urbanation Inc.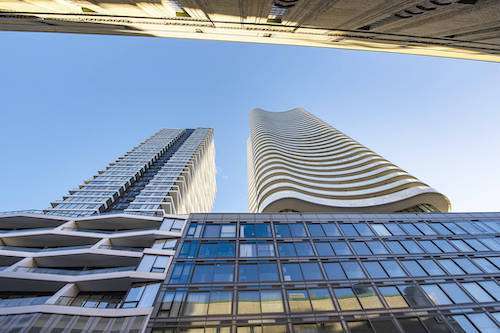 Naturally, this is all good news if you're a condo landlord. Real estate investors are once again feeling confident with the re-opening of the economy and expectation of immigration to once again bring in new tenants and buyers to the city. Further to that, this time last year, Airbnb was banned but now it's back up and running, making it a viable option for some investors. 
If you're looking to sell your condo, you can breathe easy. There was a lot of misguided advice floating around during the peak of the pandemic, urging people to sell their condos "while you can." This was proven to be poor advice as the condo market is clearly strengthening. We're seeing particular interest in condos with more than one bedroom, as they allow for the possibility of a home office. Beyond square footage, as we discussed in a previous post, proximity to green space and transit has become more important than ever before.
In a nutshell, we can't wait to see the flurry of activity that this fall season promises to bring!