If you didn't already know, we're dog people! We love seeing their happy faces and wagging tails when we come through the door, we give them silly nicknames, speak to them in embarrassingly high-pitched voices, and talk about them like they're our children. Yep, we're completely bonkers when it comes to our four-legged friends. If you find yourself nodding along as you read this, then this post is for you! Over the years we've spent a startling amount of $$ on our dogs and in doing so, we've discovered some pretty fabulous pet boutiques in Toronto that make the process all the more enjoyable. Here are some of our favourite pet boutiques where we get our furry friends their treats and more…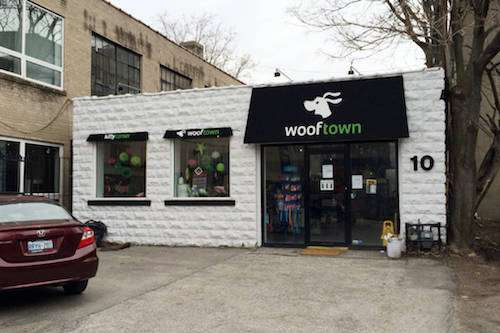 With their flagship store conveniently located at 10 Birch Avenue, seconds from Yonge and Summerhill, this pet-friendly retail space is a go-to for healthy, premium dog and cat food options, pet essentials and accessories. Their pet-loving staff are focussed on spreading nutritional education and awareness for your pets to provide and maintain the greatest quality of life. Beyond food and accessories, Wooftown also offers grooming services that range from a simple bath and blowout to a full grooming with nail trimming and ear cleaning.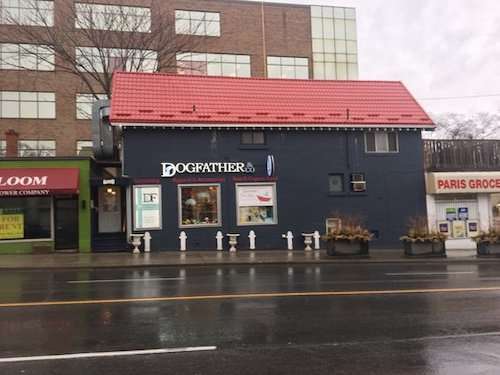 With two locations, Dogfather has been serving the pet-loving community in both Summerhill and Yorkville since 2001. Whether it's pet apparel, accessories, bedding, food, toys or treats, you're sure to find a unique and stylish version in this luxe boutique. In addition to their products, Dogfather offers a unique range of services in addition to grooming. Looking to celebrate the big 1-0 with your pooch? Dogfather can bake a custom dog-friendly cake! Want some new bling for your furry friend? Dogfather can engrave a custom ID tag.
With a location on Roncesvalles and another on Lakeshore, Kennel Cafe is a pet boutique that goes beyond selling goods and services! Over the years, the store has been a centre for fostering and caring for rescue dogs and cats and have been fortunate to have found forever homes for each one. This boutique has a strong reputation for holistic, dry and raw pet foods as well as holistic remedies.
On Dundas St. West, you will find The Dog Bowl! This boutique takes the utmost care in curating a list of trusted Canadian and North American- made brands and foods that are made with ingredients found as close to home as possible. Beyond health and sustainability though, these pet-lovers select their products with practicality in mind too. Got a new puppy you need to train? The Dog Bowl has you covered with all the puppy and training essentials you will ever need.
Created by a pair of unlikely pet boutique owners, Paul Ryu and Georges Khayat (graphic designers), opened Timmie to make a difference. Named after their dog, the boutique offers a wide range of premium pet food brands, high-quality wellness services, apparel, toys, treats and even wellness supplements. Don't have time to drop into their Queen West or Leslieville locations? No problem! They have a dog food delivery service that will bring your pup's chow right to your door.