As much as we hate to see the warm weather gradually subside, the fall always seems to be an exciting time. Though the birds fly south and our gardens enter a period of dormancy, Toronto seems to come alive with activity after months of residents coming and going from vacations and stints of time up north. Along with the beautiful colours  of the season, fall brings us plenty of events to keep us busy! Whether you're the artsy type, a foodie, have kids or just need to get out of the house, there are plenty of things to see and do this fall. This is where you will find us in the coming weeks…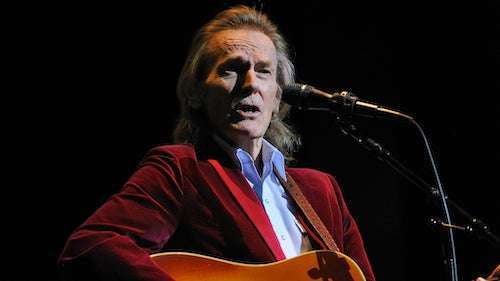 Concerts
We are SO EXCITED at the prospect of going to a live concert again and there are some great options coming up. For Latin music lovers, Enrique Iglesias & Ricky Martin's show with special guest Sebastian Yatra has been rescheduled (from October 2020) for October 7th-8th at Scotiabank Arena. If livin' la vida loca isn't really your thing, then it's worth taking a look at what Massey Hall has lined up for their reopening after 3 years of renovating and revitalizing. Of course, it should come as no surprise that the first concert to take place will be none other than the legendary and internationally-recognized singer and songwriter, Gordon Lightfoot starting on November 25th.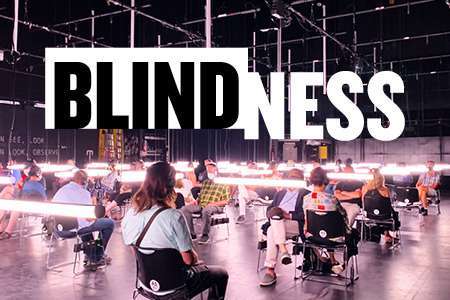 Theatre
Live theatre is back in action as well and though there will be many more traditional plays and musicals coming to stage, Blindness caught our eye… or our ears?! Starting September 24th and running until October 24th at the Princess of Wales Theatre, Blindness is a socially distanced, sound installation show by award-winning playwright, Simon Stephens. The show is an adaptation of Nobel Prize-winner Jose Saramago's dystopian novel, Blindness, and has been turned into an immersive and incredibly innovative theatre production about an unimaginable global pandemic.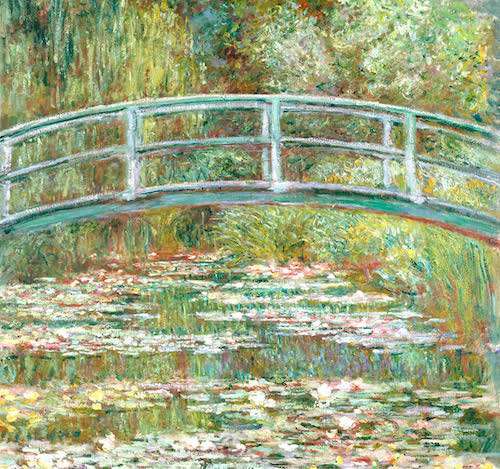 Art
You may have heard of or even seen the Immersive Van Gogh Exhibit, which has been on display since July. Now, until October 3rd, you can go see another famous painter's works in a stunningly immersive way! Beyond Monet at the Metro Toronto Convention Centre will take you through the French painter's impressionist works, including the bridge series from his garden. See how the painter persevered in spite of his failing eyesight and continued to create stunning pieces that are still celebrated today.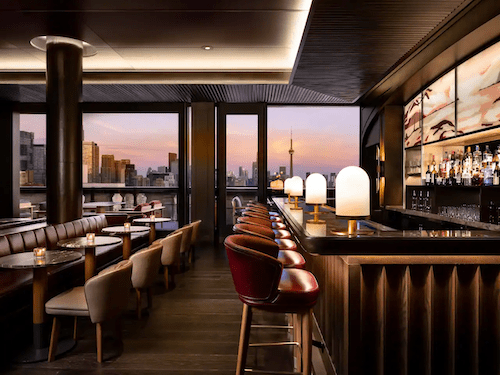 Food & Drink
Another venue that has been under renovation for quite some time is Toronto's Park Hyatt Hotel. The reopening not only brings our city some modernized hotel rooms but also a few revitalized watering holes for wining and dining. A long-standing favourite amongst Torontonians and travellers alike, the hotel's rooftop bar on the 17th floor has reopened as The Writer's Room. The totally revamped space still promises an intimate and cozy ambience for stiff drinks in the cooler months and stunning views of the city year-round.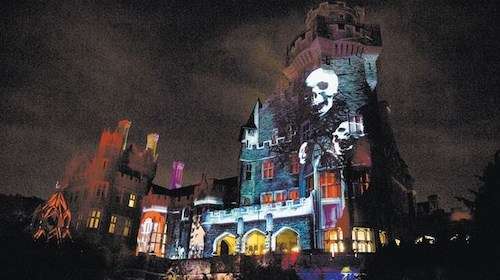 Halloween Horror
Any minute now you will see drugstores and superstores make that transition to displaying mountains of candy bar boxes and racks on racks of Halloween costumes for the entire family! If you're looking for a way to entertain (or terrify!) the kids (or yourselves, for that matter) prior to the big night though, the Legends of Horror at Casa Loma is a must see! Starting October 1st and running right through until Halloween, Casa Loma will transform into an immersive, theatrical experience in which you walk through at your own pace. For 2km, starting in the lower gardens and winding your way through the castle, be prepared to jump and scream!