In a city that is constantly evolving and changing with new condo developments popping up daily, it's easy to forget that Toronto is also home to many older buildings that have stood the test of time and are incredible examples of various styles of architecture. As part of a country that has such close historical ties to England, Toronto is a reflection of this connection by being made up of homes of various architectural styles that are borrowed from "the old country." For those of you who, like us, are enamoured with the beauty of older homes, here are some examples of architecture common to Toronto and the neighbourhoods where you might find them…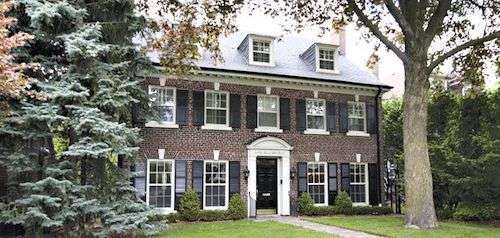 Georgian Homes
In the first half of the 19th century, the Toronto elite were all about Georgian architecture largely due to the fact that as a country we were still very much tied with Great Britain, where the style first emerged. Georgian architecture was born under the reign of King Georges I-IV from 1714 to 1830, and was imported to the United States and later Canada, by English colonists. The Georgian style can be easily spotted throughout the city, particularly in areas like Rosedale and the Bridle Path. These homes are extremely pleasing to the eye due to their symmetry and feature plenty of Georgian-style windows that consist of panes held together by glazing bars. They are typically constructed from brick with a simple facade and often feature symmetrical chimneys. Traditionally, these homes were two rooms deep and two stories high. In some cases though, these homes have an additional half story on the top floor with smaller dormer windows. This top floor would have originally been reserved for staff. Although many of the Georgian style homes in Toronto are original, there are also plenty of new homes built in this style from the exterior but with more contemporary layouts inside.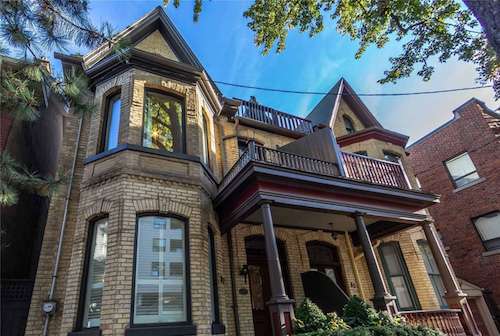 Victorian Homes
A little later on at the end of the 19th century, Victorian architecture started to emerge in Toronto with its various revival styles. In fact, many of Toronto's oldest neighbourhoods, such as Parkdale, are great examples of this pure Victorian style of house.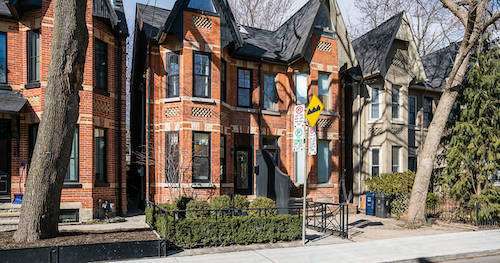 Bay & Gable Homes
As a sub-category of the Victorian style, you will find many "bay & gable" homes throughout the city, a style that is quite distinct to Toronto. The style was born out of a need to create housing that had the elegance of the Victorian style but was affordable enough for the working and middle classes. These semi-detached, red brick bay and gable homes were thus built. As the name suggests, they typically feature an oversized bay window that covers more than half of the facade and a gable roof sits over it. The bay window was a strategic move to allow light into these homes that are very narrow and deep. Today, you can still find hundreds of them in areas like Cabbagetown and Little Italy and are home to young families and urban professionals.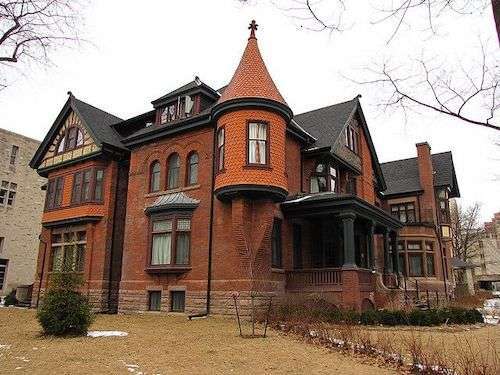 Annex-Style Homes
If your alma mater is the University of Toronto, you're likely all too familiar with this style of home, although the Annex-style houses you may have frequented would not have been entirely in their original form. While bay and gable homes were a style typical for the working and middle classes, the Toronto elite were building homes in their own style. The Annex-style, as the name suggests, is commonly found in The Annex and really is a hodgepodge of elements borrowed from other building styles such as Romanesque and Queen Anne style. They are large and tend to be rather decorative with arches, turrets, domes and the like. They were originally designed for families and their staff but eventually, many of them were divided into smaller, individual apartments and units. Some of them even became home to U of T's fraternities and sororities. Thankfully, today we are seeing some of these beautiful homes being restored to their original grandeur with families and investors purchasing them and renovating them to once again be single family homes.