Have you ever been intently watching a movie or binging through a show and suddenly felt overcome with déjà vu? This is likely due to the fact that so many movies and TV series are filmed in our very own Toronto. Due to our city's adaptable nature and myriad of architectural styles, Toronto has been used as the backdrop for all types of genres ranging from super futuristic to days gone by. Here are just 4 examples…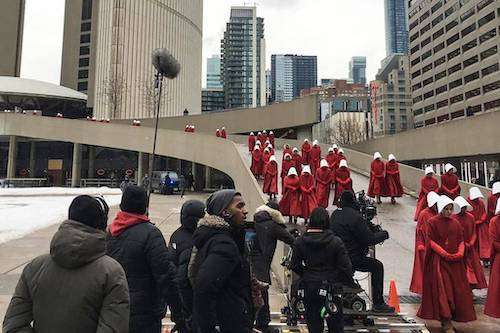 The Handmaid's Tale
Based on a novel written by Toronto author, Margaret Atwood, The Handmaid's Tale series is fittingly filmed in various parts of the city. As you watch the disturbing tale of June Osbourne in a dystopian world, you can spot Toronto landmarks like City Hall. ​​The interior of The Red Center in the first season was filmed at St. Aidan's Anglican Church on Queen Street East and Silver Birch Avenue in Toronto, while the exterior scenes were at Wycliffe College at University of Toronto's St. George campus. There are also several flashback scenes with notable locations like Ripley's Aquarium of Canada and MetroCentre. The list truly goes on and on so if you're still working your way through the series, pay attention! You'll be surprised at just how many locations you recognize.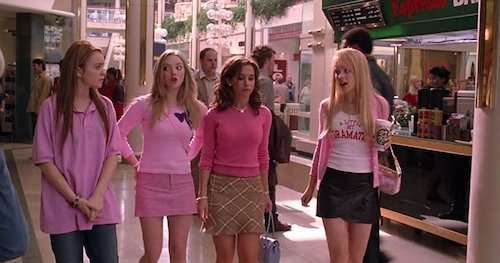 Mean Girls
As the film depicts American teenage highschool-ers and is supposed to take place in Chicago, many people fail to catch all the Toronto landmarks where some classic scenes were filmed. For many of the school scenes, they used Etobicoke Collegiate as the backdrop. Meanwhile, in another scene, it dawns on Cady that, "the limit does not exist!" while in University of Toronto's Convocation hall. When Regina orders Cady to, "Get in loser, we're going shopping!" they were actually heading to the West End mall, Sherway Gardens, where all of the mall scenes were filmed.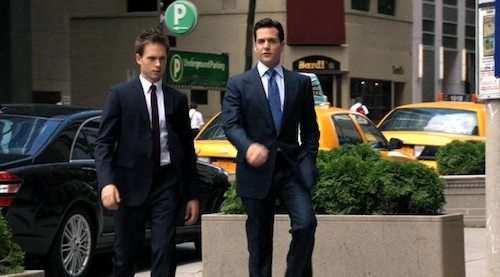 Suits
After all the drama and publicity surrounding the Duchess (or is it actress? Or philanthropist? We can't keep up!) of Sussex, it seems necessary to mention Suits. Like so many other shows and films that take place in Manhattan, Suits was filmed mainly in Toronto and in some scenes, it's glaringly obvious. The Pierson Hardman law firm is actually the Bay-Adelaide Centre. Several of the dining-out scenes take place in Bymark, while other meetings take place in the Ritz lobby. In some episodes, street signs are (rather humorously) left undistorted making it obvious to those who know, that the characters are actually in Toronto, not the Big Apple.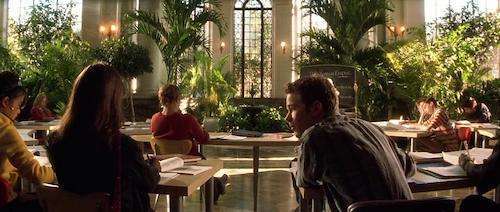 X-Men
In the 2000s we loved how the filming of the movie X-Men brought mutants to our very own city!  In this movie, Toronto serves as the backdrop for both the futuristic scenes as well as those meant to take place in the past. The Distillery District was transformed into a WWII-era concentration camp, while Casa Loma had a starring role as the home of Professor Xavier's School for Gifted Youngsters. You can also catch glimpses of the downtown core with scenes at Metro Hall and Roy Thomson Hall.