As much as we love to deck the halls and see our social calendars full of parties to look forward to, the holiday season is always met with a touch of anxiety. With every bite into our advent calendar chocolates, we realize that time is running out to buy gifts for everyone on our list! As we take a moment to pencil down some items on our shopping list, two sayings come to mind… "it's the thought that counts" and "good things come in small packages." With that said, we are big fans of stocking stuffer gifts. Though often small in size and not necessarily extravagant in price, stocking stuffers tend to be rather heartfelt, somewhat whimsical and often one of those things that you wouldn't necessarily buy for yourself but love and appreciate. So if your loved one's stockings are hung by the chimney with care, we suggest playing elf and visiting these local gems to stuff them…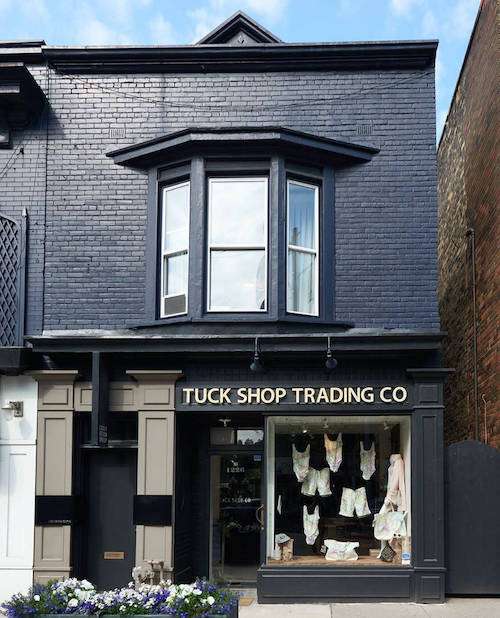 We will start things off by mentioning a wonderful boutique in our own neck of the woods, Tuck Shop Trading Co. This boutique has been a staple in the Summerhill area since 2013 and is a collection curated by owner, Lyndsay Borschke, that redefines Canadiana. Tuck Shop's luxurious cashmere mittens, scarves and hats immediately come to mind as the perfect stocking stuffer but a selection of beaded bracelets, face masks and keychains would work well too!
If you're looking for something a little more naughty than nice, try heading uptown to Beestung Lingerie! Whether it's a racy Cosabella bodysuit or an innocent PJ set in a fun print, Beestung has a beautiful selection of lingerie, sleepwear and loungewear that could very easily be rolled up and slipped into a stocking.
For truly unique stocking stuffers that feel somewhat nostalgic, you can make an entire evening out of it by heading to Bergo Designs. The boutique is situated in The Distillery District, which makes for the perfect excuse to make time to go to The Distillery Winter Village (previously known as the Christmas Market). From gourmet jelly beans to chic wicker wine coolers, Bergo has a lot to choose from! Once you've made your selection, it's time to explore over 75 other local merchants, vendor cabins and grab a bite from one of the many food cabins.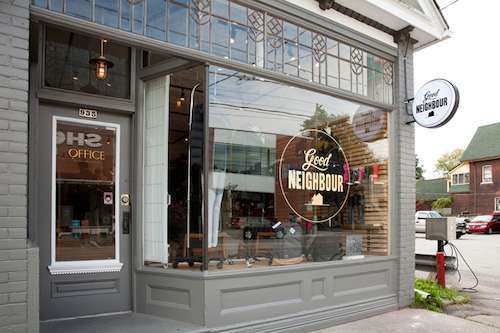 In Leslieville and Roncesvalles, Good Neighbour is the place to go! Regardless of which location you head to, you will find adorable ornaments, an elegant selection of bath and body products, children's clothes and toys… the list goes on. In fact, there aren't too many categories that the Good Neighbour doesn't cover making it a great one-stop-shop. Although the buyers fly to destinations like L.A., London and Tokyo to find the latest and greatest, the Good Neighbour is also known for showcasing pieces from local creators and brands in Canada and the GTA.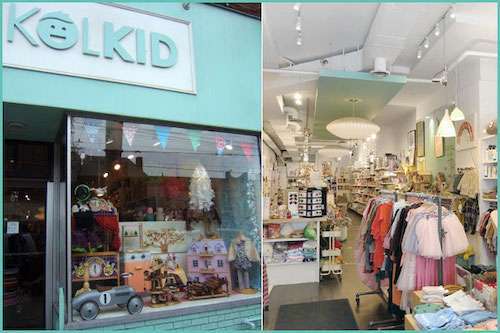 For those of you who are specifically looking for stocking stuffers for children, Kol Kid on Queen St. West may have just the thing you're looking for! Since 1999 Kol Kid has been known in the community for highlighting local, hand-crafted goods and scouring the world for unique brands. They aim to introduce the newest developmental and educational toys but you can also find tried and true, hand-made wooden toys. In addition to toys and games, you can also find children's apparel at this charming boutique.