The term "housing bubble" is one that gets tossed around a lot, particularly if you live in Toronto. It's also a term that is often misused and misunderstood. Whether you're looking to upgrade, downsize or get into your first home, there is a lot of scary misinformation floating around that might dissuade you. Instead, it's worthwhile to do a little light reading to gain an understanding of what's going on in the Toronto housing market right now and form your own opinion. So with that in mind, we'd like to take a moment to touch upon what a housing bubble is, whether we are in one and what that means…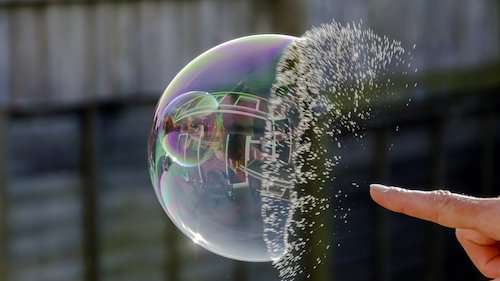 So let's start from the beginning, what does the term house bubble mean in the first place? Essentially, a housing bubble or a real estate bubble is when housing prices go up dramatically due to high demand, speculation and exuberant spending to the point of collapse. These bubbles typically begin with the increase in demand in the face of limited supply, which can take a relatively long time to replenish and demand is further driven by speculators. At a certain point though, demand decreases as the supply increases and that is when you see a sharp drop in prices and that bubble that everyone is talking about and fears, bursts.
With that said, the next big question to answer is, is Toronto in a housing bubble that is on the verge of bursting? The answer is one that many wish to debate but our opinion? We think not and here's why… 2021 was without a doubt an extremely unusual and record breaking year. To put it in a nutshell, interest rates were extremely low, motivating countless  buyers to enter into fierce bidding wars. At the same time, construction slowed due to uncertainty and supply chain issues. Against all odds, Canada hit its target of welcoming 401,000 new immigrants. Local and foreign investors also played a large role in the market last year, as they accounted for slightly more than one-in-five purchases in Canada. All these factors combined supercharged the demand, dwarfed the supply and, as a result, contributed to countless records being broken in not only Toronto but on a national level too. By textbook definition, we can understand the point of view that we are in a housing bubble… but here's the thing, there is still plenty of unmet demand that will continue to fuel the market, which leads us to believe neither Toronto or Canada's housing market is about to buckle.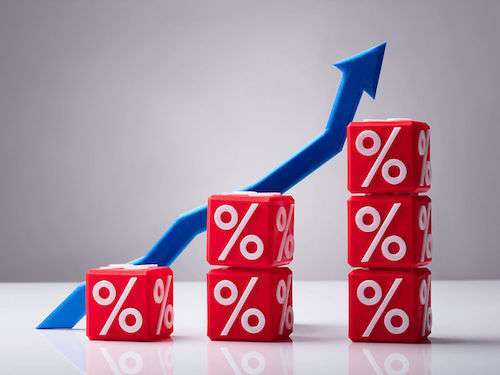 There is no question that we are going to see an adjustment in interest rates. In the spring, we expect to see the central bank initiate rate increases in a series of six rate hikes for a total of 150 basis points in just over 18 months. In addition to interest rates, there are regulations underway that could slow purchases made by speculators and foreign buyers. The federal government is working to introduce measures that will ultimately make these types of purchases more challenging by tightening payment requirements and putting tax gains in place to curb excessive profits on investment properties.  Without a doubt, this will lead to a slight correction or a cooling effect on the demand but not to the point of devastation. 
As supply chain issues get resolved and construction ramps up again, we will definitely see an increase in supply but the demand, in spite of the aforementioned setbacks, will still remain strong and therefore the value and sales prices of homes will continue to climb, though at a somewhat less dramatic pace. Here's why… in a previous newsletter, we touched upon the Millenials who now makeup the largest group in Canada and are in prime home-buying range. Not only are they of the age that it's appropriate to purchase a home but also, many of them, as the children of successful boomers, are in a financial position to do so. These buyers will either have the means to make cash purchases or can manage increasing interest rates. In addition to this group, Canada is looking to welcome 10,000 additional immigrants than last year for a total of 411,000. Normally, waves of immigration affect the rental market first however, this group consists of many economic-class immigrants that are skilled workers and entrepreneurs, while others are coming to address labor shortages. This means that many of them will be ready to enter the market upon arrival.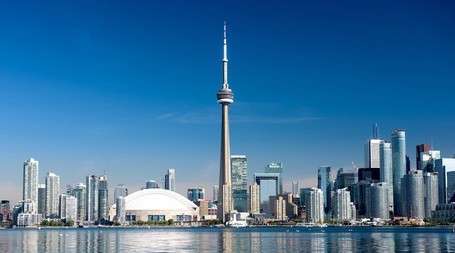 To sum it up, unusual circumstances did without a doubt cause housing prices to surge last year to the point that some buyers were pushed to the sidelines. That said, we don't by any means expect there to be a dramatic crash but rather a general calming. 2022 will certainly be a year of transition as the economy starts to return to normal but it will not be a year of dramatic transformation. Less accommodating monetary policies will for sure affect those who are the most stretched but ultimately, the rate increases shouldn't derail activity or cause prices to crash. Instead, this will be the first step to a gradual path leading to normalization. Based on what we've seen so far, the demand is still very much there (and often in the form of bidding wars!). This leads us to believe that 2022 is going to be a remarkable year by pretty much any standard… unless you compare it to 2021!
Have questions or comments? We'd love to hear from you. For more on this topic and related concerns, visit RBC's Thought Leadership articles.