Now that we've seen what (we hope!) will be the last of the winter snowfalls, we are now eagerly awaiting spring blossoms, green grass and leaves in the trees! Though spring is often a short interlude in between glacial temperatures and blazing heat in Toronto, it is nonetheless a lovely time of year and a great time to comfortably take a walk. With yard cleanup and gardening on the brain, it occurred to us just how many wonderful public gardens there are throughout our city, most of which long-term residents have never visited! If you're looking to take a stroll this coming weekend or want a bit of inspiration for your own property, try visiting one of these gardens with family and loved ones…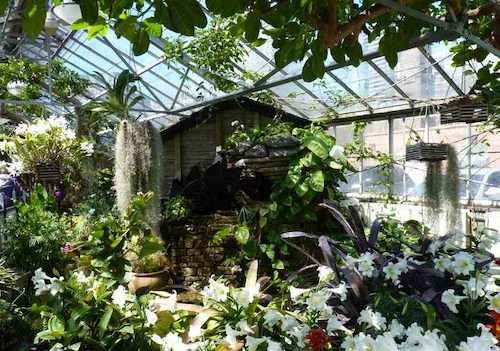 Just at the corner of Jarvis and Gerrard, you will find a conservatory called Allan Gardens. This beautiful structure is reminiscent dates back to 1858 and is home to plenty of colourful and exotic plants and flowers from around the world. Ideal for rainy spring days, you can stroll and enjoy the seasonal shows, while remaining sheltered from the elements. Admission is free and it is open year round.
Right by the Scarborough Bluffs, Rosetta McLain Gardens is an ideal place for those looking to view flowers, birds and butterflies in a truly spectacular setting. From this garden, you can enjoy views of Lake Ontario, a rock fountain, pergola, and plenty of informative signage complete with braille. Admission is free and the garden is open 24 hours a day.
At Lawrence and Leslie, Toronto Botanical Garden and Edwards Gardens features 17 vibrant and dynamic themed gardens over the span of 4 acres. Known as, "the little garden with big ideas," in addition to the gardens themselves, you can join in various teaching programs and tours, as well as concerts that will happen a little later on in the season. Admission is free and the garden is open year round.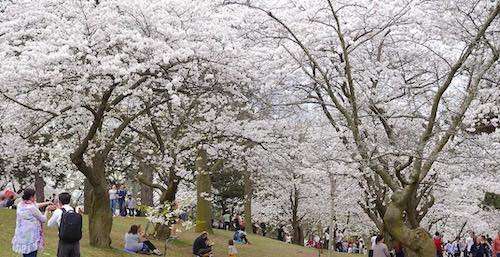 Although you've undoubtedly heard of High Park, not everyone knows that it is home to some very special and beautiful trees. The Sakura trees, otherwise known as cherry trees, are due to blossom soon and for the first time since 2019, you can actually go and see them in person. The blossoms typically last between 4 to 10 days and peak bloom typically occurs in late April or early May. If you're with the family and worried about the kids losing interest in the cherry blossoms though, fret not! The High Park Zoo is a short walk away with lots of furry friends to say hello to! Although the cherry blossoms last for a short time, you can access the park, free of admission, at any time year round.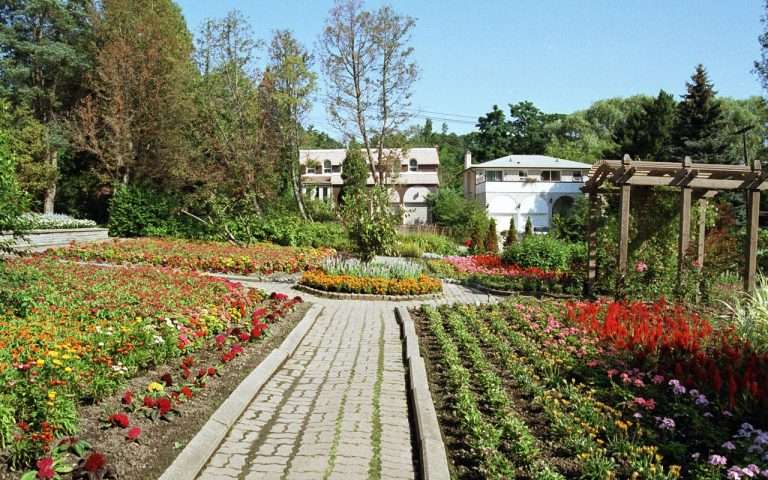 Also in the West End is James Gardens. This scenic park runs along the Humber River and features paths, gardens and lawn bowling. This lovely green space was once a grand estate and features a historic gazebo, blossoms for all seasons and streams that you can walk along. Admission is free and year round.