If you've been keeping abreast of what's going on in the land of Toronto real estate, you will know that the issue of housing supply is an ongoing concern and discussion. Recently though, in an effort to increase not only the supply but also the type of housing available in the city, the Toronto City Council adopted the Garden Suites Official Plan Amendment and Zoning by-law Amendment on February second of this year. Although the amendments were appealed shortly after, it was recently decided by the Ontario Land Tribunal to dismiss the appeal. So with this wonderful news, we thought it was high time we addressed the prospect of garden suites popping up throughout our city, clarifying what they are, and also examining how clients might benefit from them…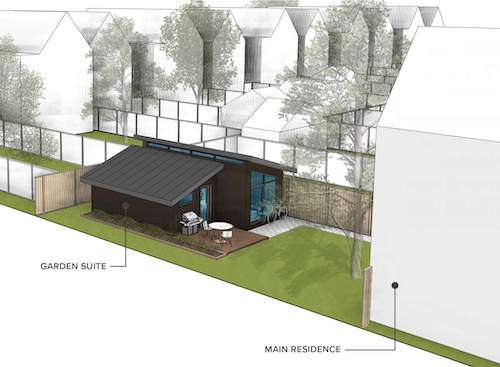 What is a garden suite anyway?!
Before exploring the possibility and benefits of a garden suite, it is important to first understand what it is exactly. Detached and separate from a principal residence but located in the rear yard, garden suites are intended to be modest-scale, separate units that integrate nicely within existing residential neighbourhoods. In simple terms, it is a small building that would exist in your own backyard and within it, it would be essential amenities (bed, bath, heat etc.) that make it possible for someone to live comfortably within the structure.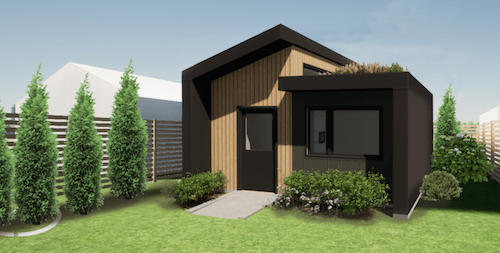 What's the difference between a garden suite and a laneway house?
The Garden Suites Official Plan Amendment came into existence in the first place for two main reasons. First, as mentioned, the intention was to create additional housing. Second, not all homeowner's properties qualified for the construction of a laneway house. Garden suites are for homes that do not currently benefit from abutting a publicly designated laneway. As the name suggests, these separate buildings are literally situated in the rear yard of principal residences and require access by foot to the front of the primary house or main street on which the house is situated, as opposed to being on a laneway.
What are the requirements?
Although it sounds simple, as always, there are certain requirements that have to be met. In order for the Chief Building Official to issue a building permit for a garden suite, a garden suite must comply with the relevant Ontario Building Code regulations, the Zoning By-law, and other applicable laws. For example, appropriate access for emergency services, minimum building area and room sizes, as well as the minimum required floor heights, are components of the Ontario Building Code review. In addition to this, by-law protected trees may not be removed for its construction and the maximum footprint of a garden suite must be smaller than 40% of the rear yard area, and 60 square metres. For more on the cans and cannot-s visit toronto.ca for details.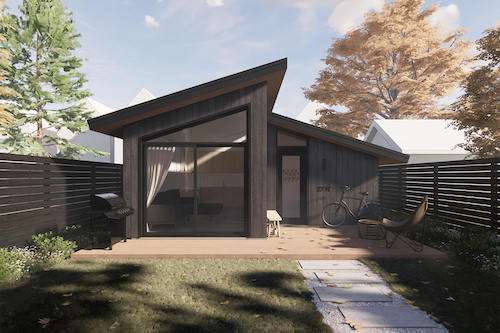 Who can benefit from a garden suite?
Given that far more homeowners will now qualify to construct a secondary building (in comparison to laneway houses), this ought to come as good news as it presents a number of favourable opportunities. Garden suites promise to be the perfect solution for housing loved ones, staff and guests. When these structures are unoccupied, they can also be used as fully-appointed workspaces, pool houses, or entertainment areas. Alternatively, these suites can be an opportunity to gain a rental income, without investing in a second property. Whether you choose to take on a full-time tenant or go the Airbnb route with short-term rentals, garden suites are a new investment opportunity in Toronto's rental space. 
For more information on this new development, feel free to get in touch! We are currently exploring garden suite opportunities with various clients alongside our sister company, Urban Blueprint.