As a continuation of our relocation series of posts, we wanted to delve a bit deeper into the matter of where to send your kids to school in Toronto. When you're new to Toronto, this can be an overwhelming task, especially as it can deeply impact your children's future as well as where you live. Between public, private and several variations in between, we are fortunate to have many options to choose from. Though there are others not mentioned here, to save you from doing some digging, here are a few schools that we are familiar with from either first-hand experience or via friends, family and clients…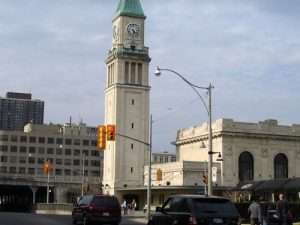 Summerhill
In our previous post, the first neighbourhood we covered was Summerhill. What we particularly love about this area is that it has so much to offer in a relatively small area and therefore caters to a diverse group! Although Summerhill can work incredibly well for retirees as well as young professionals, it is also particularly suitable for families with several well-known schools to choose from. For public, junior education (JK-6) Cottingham Junior Public School is a popular choice and is known for its excellent teaching staff. For a private, Catholic co-ed option, De La Salle offers education from grade 5 through to 12 and boasts a 99% acceptance for post-secondary education. On Yonge St. you will find non-Catholic but private, co-ed option, The York School. At it's Summerhill location, The York School offers education from grade 6 through to 12 and just a little up the road, at 1639 Yonge St. they offer JK-5.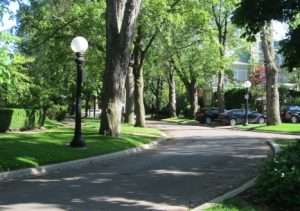 Rosedale
Bordering on Summerhill is Rosedale and for that reason, there is a bit of cross-over. Due to close proximity, many of the Summerhill options would serve as great choices for Rosedale residents too and vice versa. Specific to the confines of the Rosedale area though, here are a few to add to the list… Both Rosedale Junior Public School and Whitney Junior Public School have been providing a high level of academics, artistic enrichment and community involvement for the children of Rosedale and nearby neighbourhoods for years starting at JK. For private all-girls education, Branksome Hall has a long-standing history of preparatory education as well as IB options from JK through to 12. For Toddlers to Senior Kindergarten, Mooredale strives to provide a creative and exciting environment for children. For a Catholic public option, there is Our Lady of Perpetual Help.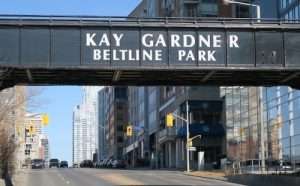 Davisville Village
Once again, due to its close proximity to the aforementioned neighbourhoods, there is quite a bit of cross over but in Davisville Village proper, there is a junior public school by the name of Davislville Jr Public School. This school offers both the standard education from JK to 6 but also offers French immersion. For private, co-ed learning, Toronto prep is nearby for grades 7-12. 
Lawrence Park 
For the Lawrence park area, Lawrence Park Collegiate is a well-known high school that caters to many students in the neighbourhood. For all-girls private education, Havergal College has a long history of prep school education and offers diverse extracurricular opportunities.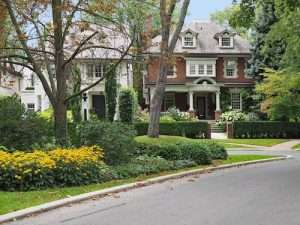 Forest Hill 
Forest Hill is another neighbourhood that has numerous schools to choose from depending on whether you prefer a public, private, faith-based or purely educational experience for your child. On the public side of things, there is both Forest Hill Junior and Senior Schools, which boast a strong community and spacious grounds. For faith-based schooling, there are a number of Jewish schools in the area such as Bialik Hebrew Day School. For Catholic education, Holy Rosary Catholic School. For all-boys private, Catholic education, St. Michael's College is a popular choice for boys from all over the province while Bishop's Strachan School offers renowned all-girls private education with post-secondary education as the ultimate goal.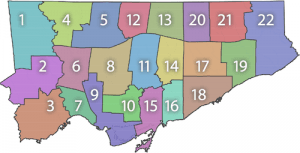 Other Considerations
As we mentioned before, this is not a complete list of the schools Toronto has to offer. Other highly-rated private schools not mentioned and not necessarily limited to the neighbourhoods above include; University of Toronto Schools (grades 7-12), Crescent School (boys grades 3-12), Crestwood Prepatory College (grades 7-12), Sterling Hall School (boys JK – 8) and Royal St. Georges (boys grade 3-12).
For public and Catholic, here are a few other notable options; Avondale Elementary Alternative School, St. Sebastian Catholic School, Cardinal Carter Academy for the Arts, Ursula Franklin Academy, North Toronto Collegiate Institute, Leaside High School, Malvern Collegiate Institute and Rosedale Heights Highschool for the Arts. 
For more information on schools throughout the city, visit the following websites… For public schooling, visit the Toronto District School Board website. For Catholic school information, visit the Toronto Catholic District School Board website. For private schools, visit the Canadian Independent Accredited Schools website. Or feel free to get in touch with us for further guidance.