For those of you who don't already know, The Penzo Team, in addition to being a part of Chestnut Park Real Estate Brokerage, is part of a larger family of companies. As a result of this affiliation, we are proud to be able to provide seamless services to our clients that go beyond the transaction. But what does that actually mean in practical terms? Today, in order to further illustrate our unique services, we wish to introduce one of the other members of our family, Urban Blueprint Developments!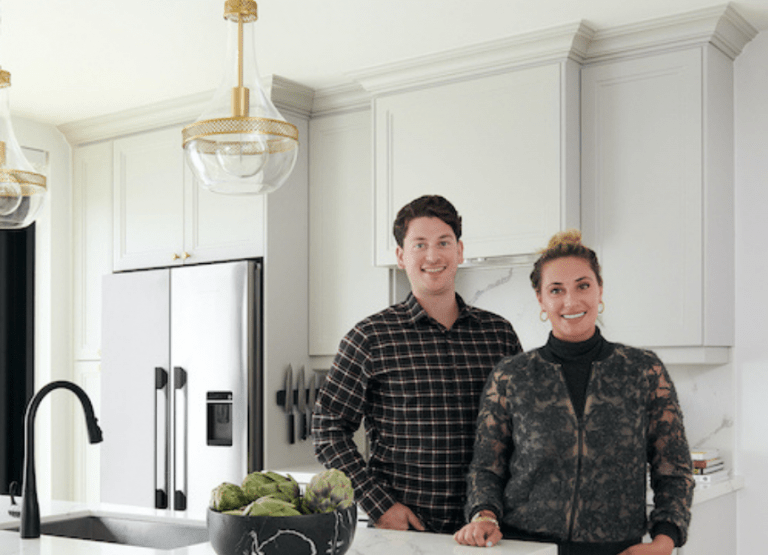 What is Urban Blueprint?
Urban Blueprint is a Toronto-based design + build firm, co-founded by Natasha and Luca Penzo. UB specializes in architectural planning, construction management, and interior design. Urban Blueprint's aim is to create beautiful spaces that capture the essence of individual clients and their needs. With 100% transparency and a commitment to quality, Urban Blueprint offers a full-service approach to renovating or building. Urban Blueprint was named as one of Canada's fastest-growing companies by Canadian Business and Macleans. With experience in both commercial and residential spaces, the UB team has been able to help countless Penzo Team clients in a variety of ways.
How can Urban Blueprint helps clients looking to sell their homes?
Now, more than ever, buyers are looking to do as little work as possible in a new home. In order to achieve this level of polish, we work closely with UB to improve our client's listings. Sometimes, this simply means taking advantage of on-demand trades to make small adjustments and fixes around the house in order to get it ready to photograph, film and list. In other cases, our clients have committed to more extensive renovations with UB knowing that it will help to add value and therefore result in a greater return on their investment. The photos above feature a beautiful renovation that UB completed for our clients on Alcorn Avenue, prior to listing. From there, the Penzo Team assisted in the purchase of their current home on Cottingham Street, which was then decorated by our other sister company, Homekin.
How can Urban Blueprint help clients looking to purchase a home?
While some clients are looking for a turn-key home, others are up for a challenge! Whether you are looking for a lot to build or a house to gut and renovate, it's important to do the research and ask the right questions before making a commitment. With the UB team at our side, we can provide information pertaining to structural integrity, estimated costs, zoning, permits etc. before making an offer. The video above features our client's Riverdale home, which they purchased with the intention of renovating from top to bottom. By involving UB in the process prior to the acquisition of the property, together we were able to submit an informed offer that factored in renovation costs. For a similar story in Rosedale, visit the UB blog.
How can Urban Blueprint help real estate investors?
For real estate investors who are looking to expand their portfolio, the UB team plays an integral role in the process! Co-founder Luca holds a certificate in construction management, a REVIT architectural certificate, BCIN, and is a member of Tarion, while co-founder Natasha holds an MBA from Schulich School of Business in marketing and entrepreneurship. Together with the UB team, we are able to provide investors with sound advice from acquisition and renovation to development and management.
Want to get in touch with Urban Blueprint? We're happy to make the introduction.